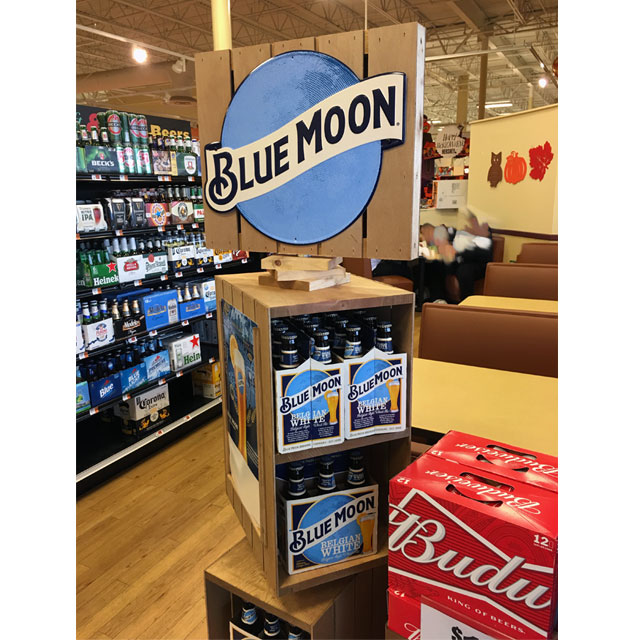 In an effort to maintain their #1 status, Blue Moon has plans to launch several in-store marketing initiatives this year. In 2017, the MillerCoors-owned brand was selected as the number one-selling craft beer in grocery and convenience stores for the second year straight.
Bolstering their retail presence, Blue Moon is using this 'crafty' floor display to help sell six packs. Rather than us fill in the blanks, check out what our good friends over at FCU have to say about it.
As reported on Fixtures Close Up…….This Blue Moon Rustic Wood Stacked Spinner implies artisan if not outright homespun craft brewing. Two crate-like sections plus a rotating sign pole mount to create the stack. Look close to see wood plates as washer-like spacers or bushings to provide extra rotating sign clearance.
MillerCoors plans to continue investing more into Blue Moon – which had its best year in brand history in 2017 with $258 million in sales.
Related
Blue Moon Holiday Beer Standee
Visit FixturesCloseUp – www.fixturescloseup.com