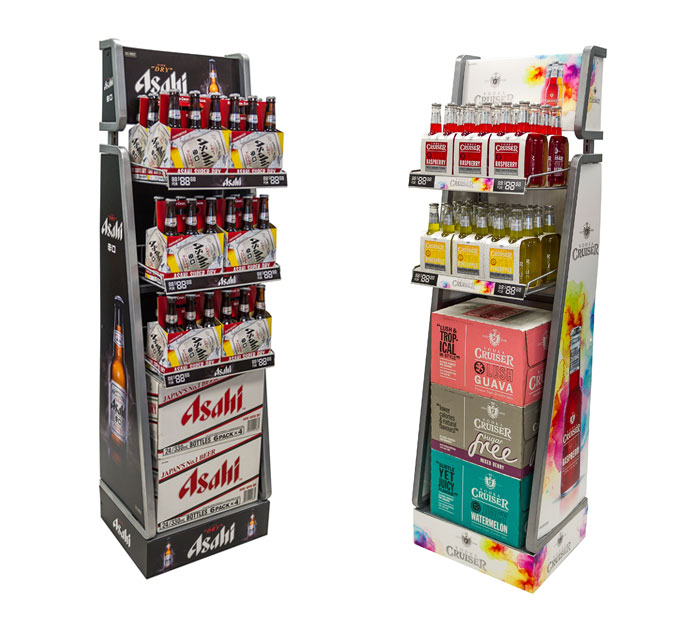 Asahi Ambient Activation
Creative Instore Solutions (CIS) developed and manufactured a point of purchase display sure to catch the consumer on their path to purchase for Asahi Premium Beverages. The universal floor trolley has the optimum footprint to take the average sized alcohol beverage carton while being slimline and adaptable in its shelving configuration to enable multiple planogram designs.
The powder coated steel chassis is the perfect framework for the Asahi brands imaging allowing seamless changeability for Asahi, Cruiser, Somersby and Woodstock branding.  The flexibility of the display makes it perfectly suited in a drive-thru, in-store or on premise environment either individually, back to back or side by side to form a row for maximum brand presence.
"By creating a free standing mobile floor stand display unit (FSDU) with the ability to rebadge for different brands across the Asahi portfolio CIS have ensured critical value add for our customer through their activation cycle" said Deane Hubball, Group CEO, Creative Instore Solutions.
"Quite simply our independents and sales reps love the stand" concurred Matt Arnott, Trade Marketing Manager – Independents, Asahi Premium Beverages.
The first run of the unit has been rolled out across 250 independent stores nationally.