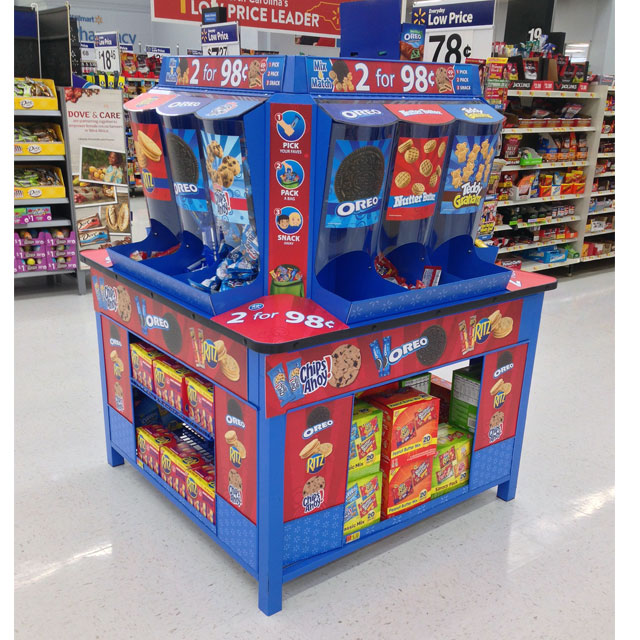 Pick Your Faves > Pack A Bag > Snack Away
On a recent trip to Walmart, we spotted this awesome four-sided snack merchandiser in action alley. Built for convenience, each side of the display was designed with curved gravity-fed chutes which dispensed smaller pack offerings so shoppers could mix and match their purchases. The bottom portion of the 'table display' held larger packs of faster moving SKU's.
The neatest element on this display was the amount of removable signage areas so brands could easily freshen up promotional change outs. Check out our schematic below to see. Not sure if the decals on the clear dump bins and corner covers were removable.
Albeit, it's a huge investment to have a display like this in the field, but at the end of the day, the amount of versatility and variety for shopper and retailer alike is tremendous.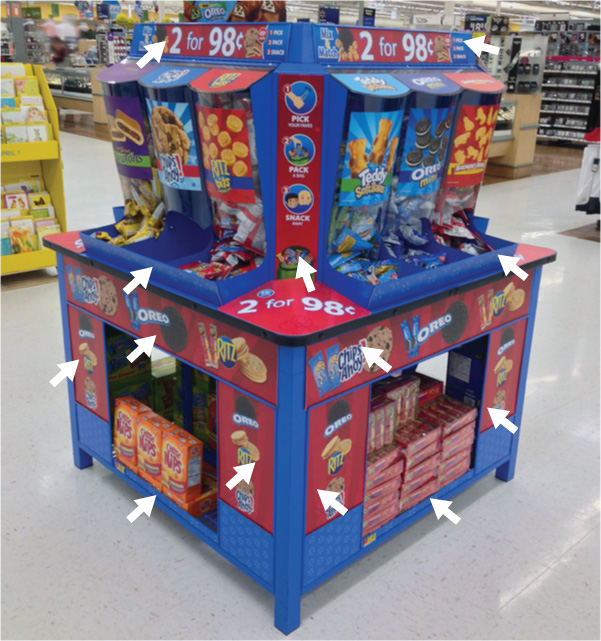 This display reminds of us of another Multi-product snack merchandiser which was featured in this article back in May 2016.
Related
Nabisco Scary Good Party Snacks Floor Display
Score Home With Nabisco Half Pallet