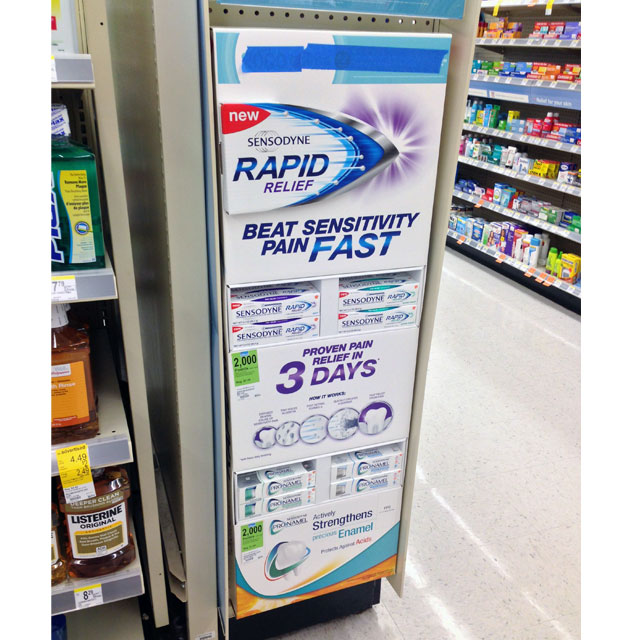 New Toothpaste Provides Relief In Just Three Days
This past February 27, GSK Consumer Healthcare announced the launch of their new toothpaste, Sensodyne Rapid Relief. Part of the Sensodyne portfolio, the clinically-proven toothpaste is designed to create a protective barrier over sensitive teeth which prevents outside triggers from reaching the nerves.
From PRNewswire – "Leveraging our unique understanding of science and consumer needs, always with the dentist in mind, GSK continuously strives to bring new, innovative products to market to make a meaningful impact on oral health. That is why Sensodyne is the #1 dentist recommended toothpaste brand for sensitive teeth," said Laura Saldana the Brand Manager of Sensodyne. "The innovation behind Sensodyne Rapid Relief yet again proves our category leadership as we expand the Sensodyne portfolio to deliver trusted sensitivity relief fast."
This month, GSK and Walgreens are promoting Sensodyne Rapid Relief with this side kick display. Also included on the lower portion of the display are two variants of GSK's other top-seller, Sensodyne Pronamel.
Sensodyne Rapid Relief is available in two flavors, Mint and Extra Fresh, at retailers nationwide.
Related
Sensodyne Curved Floor Display
Iso Active All Around Protection Floor Display