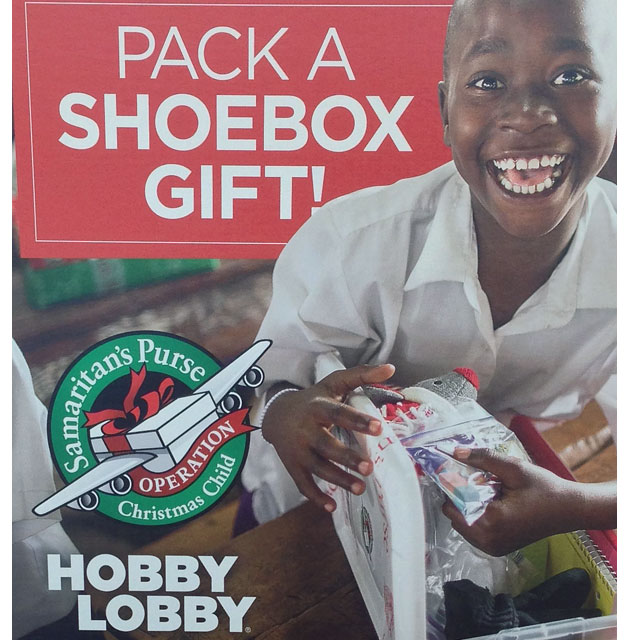 The Amazing Journey of a Simple Shoebox Gift
This holiday season, Hobby Lobby is once again partnering with the largest Christmas project of its kind, Operation Christmas Child.
How's it work? Families, community groups and churches fill shoeboxes with items like school supplies, gifts and hygiene items which are then sent to children around the world. Since 1993, Operation Christmas Child has delivered gift-filled shoeboxes to more than 135 million children in over 150 countries and territories.
"We are delighted to partner with Operation Christmas Child to help show God's love in a tangible way to children in need around the world," said David Green, Founder and CEO of Hobby Lobby. "This initiative will touch countless lives with a Christmas gift and the greatest gift of all–the good news of Jesus Christ."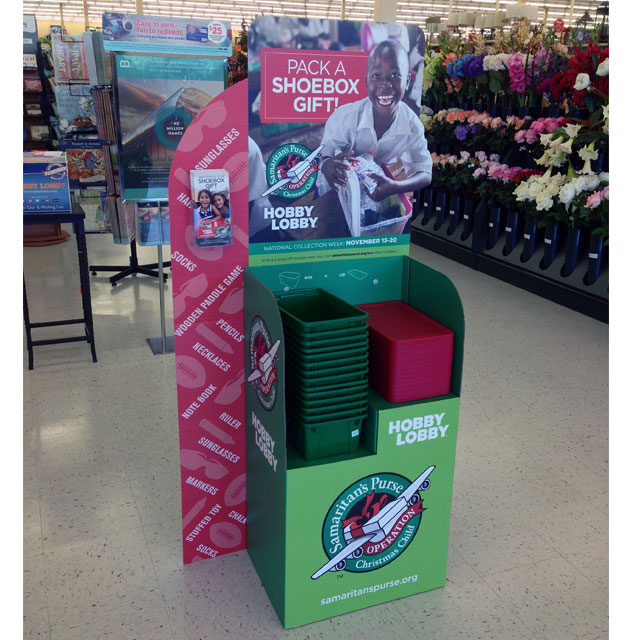 To help promote this wonderful gift-giving program, Hobby Lobby is using this festive floor stand at store entrances. In addition to informative copy and take-away literature, the display merchandised the much sought after plastic shoeboxes which are currently out of stock online due to their popularity. Samaritan's Purse does offer corrugate shoeboxes as an alternative though.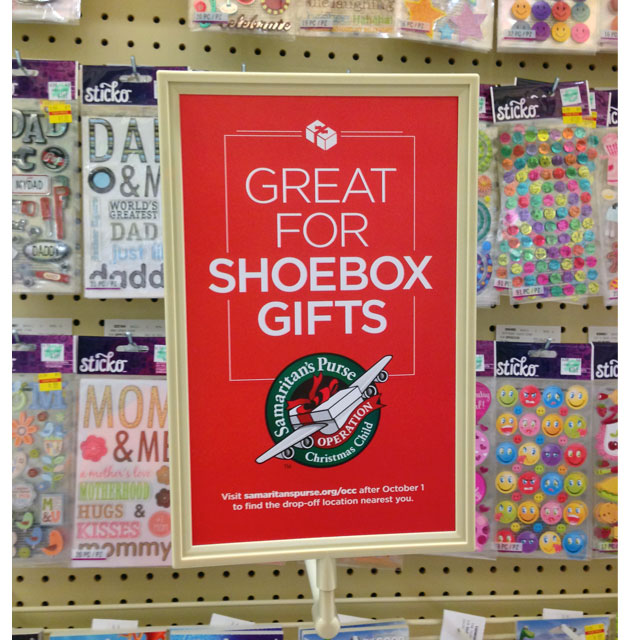 In addition to the floor displays, shoppers were reminded about the gift-giving promotion with signs that were strategically placed in certain areas of the store.
Shoebox drop-off locations across the nation will be posted online beginning October 1 on the Operation Christmas Child website. For more information, visit www.samaritanspurse.org/occ. National collection week this year is scheduled for November 13-20.