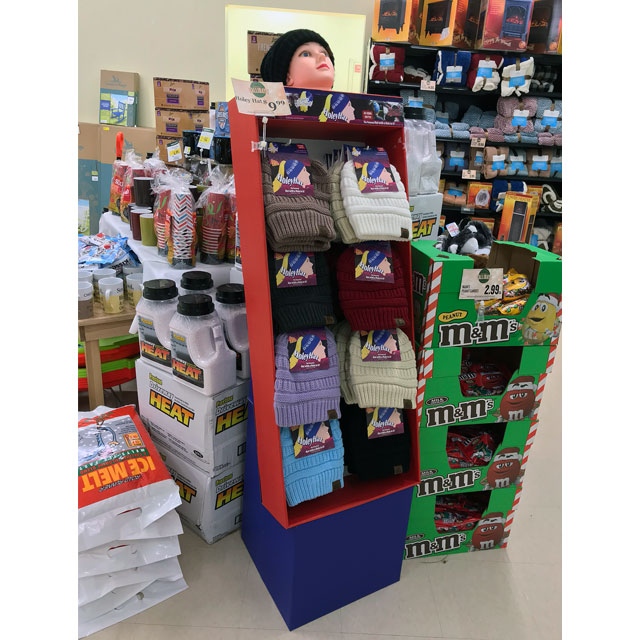 A Place For Your Ponytail!
HoleyHat is making its way into retail for the holiday shopping season with a floor display that has a very unique feature built into it……….a demo mannequin head! HoleyHat is a patented hat with an elastic hole in it that prevents bad hair days for people with ponytails.
According to their website, HoleyHats are easy to use – Just reach through the hole with your thumb and finger to pull the ponytail through. Then pull the front of hat down first. Now you're ready for your adventure with no worries of bad hair.
The idea to incorporate a mannequin head into a 'traditional' POP display may seem a little creepy,  but in this case, it is an effective tool that helps tell the 'hat's story' and provides shoppers with a tangible asset that should help boost sales.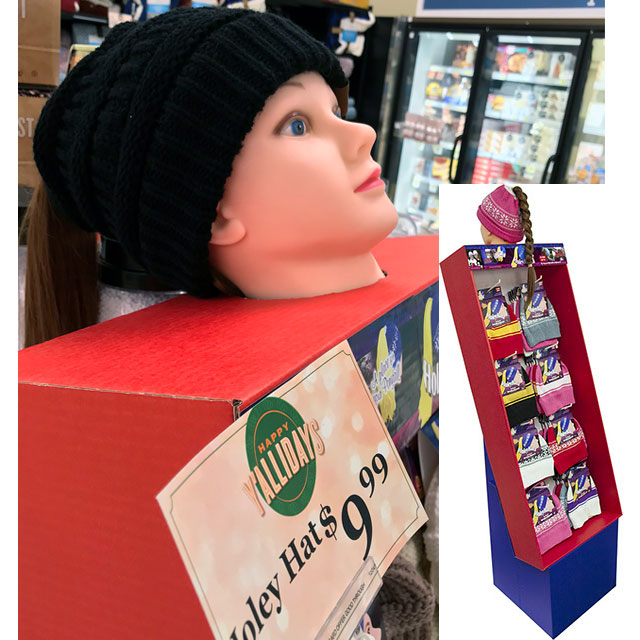 Even though the mannequin head was in the wrong position (see inset photo), it was still an effective 'hook' to grab shoppers attention. In addition to this 60pc floor display, HoleyHats were also made available in 12pc merchandising strips.