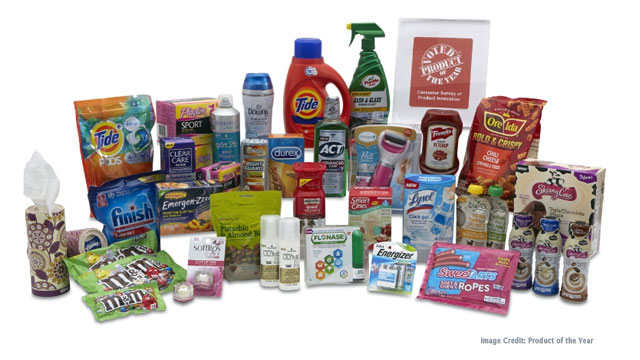 Product of the Year was established 29 years ago. The company now operates in 42 countries with the goal of guiding consumers to the best products on shelf while rewarding manufacturers for quality and innovation.
Product of the Year takes submissions of innovative products launched within the previous year. These product submissions are placed into categories such as food, beverages, home improvement, pet, etc., with one product being named the category winner based on the results of a TNS survey of 40,000 consumers.
The following winners were announced at last night's 2016 Product of the Year Awards Ceremony at the Edison Ballroom in New York City hosted by "Saturday Night Live" alum Rachel Dratch and NBC "30 Rock" comedian Scott Adsit, with red carpet interviews conducted by Cat Greenleaf, host of NBC's "Talk Stoop". The 29 product winners are set to have an edge for success in store, as Product of the Year winners outperform category sales performance by 38.1%.