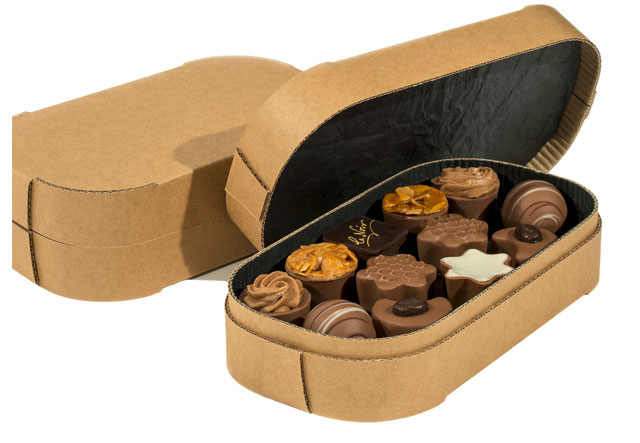 SCA has developed a new and revolutionary technique for producing round corrugated board packaging. It offers totally new design possibilities while reducing packaging weight by 30%, thereby also improving environmental performance. Arcwise can be deployed in standard corrugated board production facilities.
The combination of nature's robust round geometries and the high rigidity of corrugated board gives unique stability to these packaging solutions. Transport packaging, retail-ready packaging, consumer packaging and store displays are examples of application areas.
"The technique opens up totally new possibilities for packaging designs that are attractive to customers and consumers," says Rickard Hägglund, Business Manager for Arcwise®. "Surveys show that we generally prefer rounded shapes to angular ones. Round packaging is eye-catching and attracts consumer attention in the retail environment. We think both designers and brand owners will find these opportunities very interesting."
The new technique is protected by international patents. SCA offers the technique to packaging manufacturers under license.