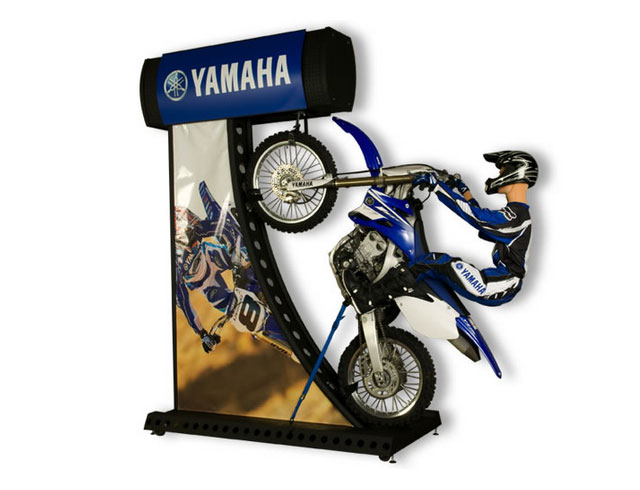 OSI Creative, a leading provider of global supply chain managed solutions for point-of-purchase displays (POP), consumer product packaging and branded merchandise programs, today announced the company will be joining forces with RP Creative Display. RP Creative Display specializes in producing innovative POP permanent floor and counter displays, color and trim merchandising, signage and in-store promotions. Both companies are located in Irvine, California.
"This strategic decision brings together two successful companies that are committed to providing the highest quality products to our customers. Our combined POP design and production experience and expanded capabilities will benefit customers of both companies, as we continue our focus on innovative solutions and responsive customer service," said Joe Baksha, president and CEO of OSI. "We are excited to welcome RP's management team and employees to OSI Creative as the company relocates to our Irvine facility and takes the OSI name."
RP Creative Display has more than 20 years of experience in creative, customized designs and precise production for POP products. The company has been recognized with over 40 Point-of-Purchase Advertising International (POPAI) Outstanding Merchandise Achievement (OMA) awards. RP Creative Display serves clients throughout the United States in the retail, automotive, travel, food and other industries.
"We are thrilled to be joining OSI Creative," said Patrick Clynes, principal of RP Creative Display. "Our customers will continue to receive excellent customer service and innovative ideas as our two teams collaborate on new projects."
"This is the right decision for RP Creative Display, our customers and our employees. We look forward to the opportunities ahead as part of OSI Creative," added Gary Phillips, principal of RP Creative Display.
Clynes, who has 29 years of experience in the POP industry, owned RP Creative Display for 13 years. His career in the permanent POP display industry includes sales, sales management and customer relationship management, with extensive experience with a broad range of brands and industries. He studied business administration at the University of Notre Dame in South Bend, Indiana.
Phillips is a 30-year veteran in the POP display industry. He began his career as an estimating and production manager. For the past 13 years, he has served as owner and vice president/general manager of RP Creative Display, where he was responsible for accounting, estimating, engineering, production and creative to ensure customers received the highest-quality displays. Over the years, Phillips has also developed relationships with many vendors in all areas of manufacturing and has a great understanding of design engineering. Phillips studied at Mira Costa College in Oceanside, California.
About OSI Creative
One Source Industries, LLC, dba OSI Creative, is one of the nation's premier producers of award-winning point-of-purchase displays, custom packaging solutions and branded merchandise programs. OSI services include strategic input, planning, concept, design, sourcing, manufacturing, testing, assembly, packaging, installation, measurement, warehousing, fulfillment and logistics, as well as promotional products. In addition to its Irvine, California, headquarters, other OSI facilities are located in Bentonville, Arkansas; Chicago, Illinois; Memphis, Tennessee; New York, New York; San Pedro, California and Hong Kong. For more information, please visit www.osicreative.com.
Contacts
OSI Creative
Joe Baksha, President and CEO
(949) 784-7205