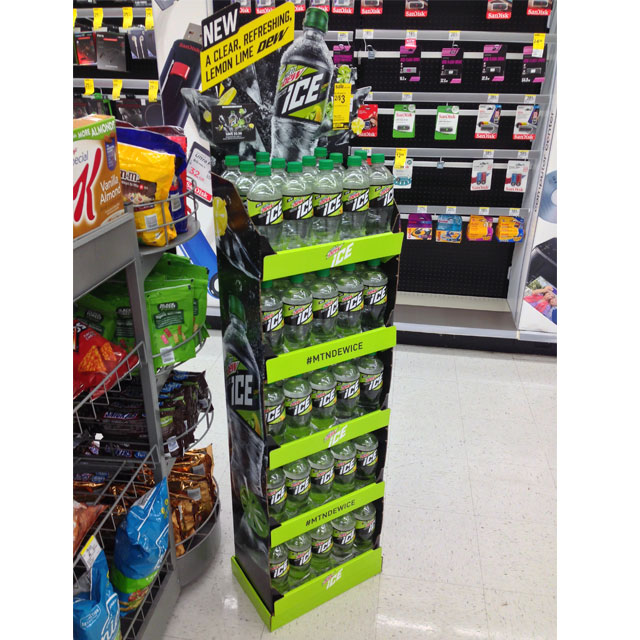 This past January 15, Mountain Dew launched a new lemon-lime soda called Mountain Dew Ice. The soda will become a permanent addition to their product line which already includes regular Mountain Dew and energy drink Kickstart.
In a recent press release, "We're thrilled to introduce a new product to the Mountain Dew portfolio and give Dew Nation a clear, refreshing, lemon-lime DEW. We know we can deliver an incredible beverage that hits on the crisp and refreshing cues people want," said Roberto Rios, Senior Vice President, Marketing, Carbonated Soft Drinks – PepsiCo North America Beverages. "True to our brand, MTN DEW ICE represents the bold lifestyle of Dew Nation, and we'll be there to help them refresh, recharge and fuel their pursuits."
In addition to the one-of-a-kind event held in Brooklyn to kickoff the launch, the brand is also promoting Mountain Dew Ice with TV spots and social platforms. In-store displays have made their way onto retailer's floors including the one shown above which was spotted at Walgreens.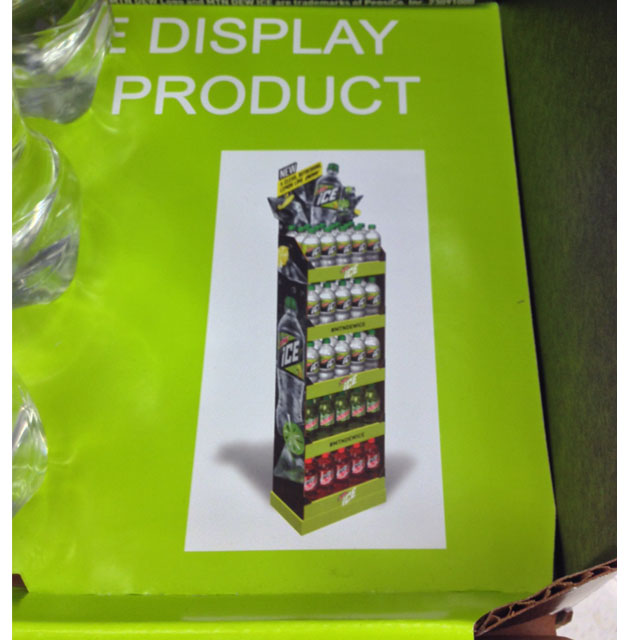 A finished display and product planogram was printed on one of the shelves to help with compliancy rates.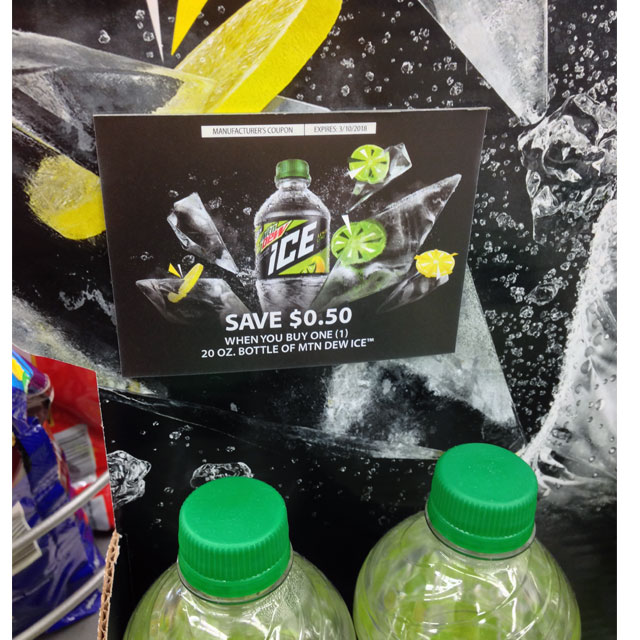 Discount coupon pad adhered to riser.
Related
Kickstart Your Day Floor Display