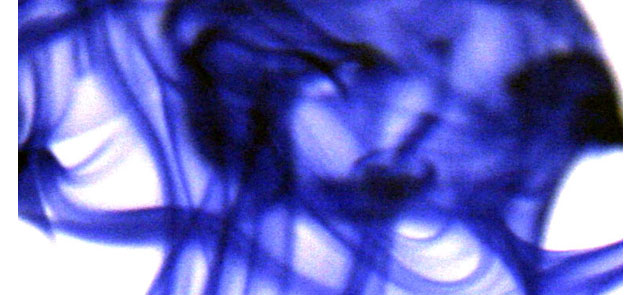 Designing With Digital In Mind
At Hummingbird, we often talk about digital print's advantages when it comes to speed and supply chain efficiency, for good reason (read more here). But what about its design advantages? If you're not looking to digital for its power to transform packaging, then you're missing a big part of the story.
The design of traditionally printed corrugated packaging is driven in part by the cost of plates and pre-press work. Traditional presses use custom-made plates to apply ink to a substrate. Each color of ink requires its own plate which is produced by a chemical process using expensive equipment. If you spot a mistake in the design or opt to make a change once the plates have been created, there's no way to make a modification — you must begin the process all over again.
Producing the plates also requires labor-intensive pre-press work. Professionals translate a design into layers and make adjustments for trapping, a technique that compensates for the movement of printing plates throughout a print run.
Given the complications of pre-press work and plates, corrugated packaging designers have become accustomed to creating simple designs that make heavy use of solid backgrounds and only a few ink colors. Digital design is free of those limitations, allowing brand creativity to serve as the central driver.
That's not to say digital printing doesn't have some challenges of its own. For example, digital inks are more expensive than traditional ones, and digital presses aren't well suited for printing large areas of solid color. Both of those challenges can be mitigated through creative uses of pattern and other design elements. Printing a design that allows more space for the substrate to show, or that uses a patterned background instead of a solid can reduce the amount of ink and cut costs substantially.
There are several design elements where digital's capabilities really shine:
Gradations. Traditional presses have a hard time replicating this design element without a "stepped" effect. In contrast, digital presses handle gradations with ease and provide a completely smooth, soft transition that can be used to great effect in packaging.
Photo Imagery. Digital presses print magazine quality images with vibrant colors and high resolution. Printing images on a traditional press is a more difficult process that requires expertise from both designers and press operators. It's possible, but it can be difficult and costly. The consistent quality from a digital press makes it easier for a designer to confidently make use of photo imagery.
Patterns. As mentioned before, patterns are a good alternative to solid areas when printing on a digital press. In addition to its cost-saving advantages, a patterned background can also add great visual interest. Imagine, for example, switching the background design of a produce box from solid orange color to a pattern that resembles the skin of an actual orange. That wouldn't be feasible on a traditional press, but it's preferable when you're thinking digitally.
Digital print also opens a new creative toolkit for designers, including:
Billboarding. Design packaging with the retail display in mind, creating an image or a design that becomes visible when multiple packages are stacked together.
Invisible Codes. What looks like an ordinary printed package on the shelf could actually be a box with a unique hidden code that is unlocked via a mobile app. The code can be unique to the box to allow for product tracking, or it could be common to all boxes to facilitate an augmented reality customer experience.
Creative Versioning. The ease of set-up for a digital file and the ability to print multiple designs in a single press run means designers can create layout variations that increase visual interest on the retail shelf. Packaging can feature user-generated content to increase customer engagement, or can be customized by market to give your product local appeal. The possibilities are truly endless.
Designing for digital requires a change in mindset, but it opens up a world of possibilities. The design advantages of digital print are only going to increase over time thanks to continued growth in e-commerce and rising consumer expectations for personalized packaging experiences.