Hershey's expands their product lineup in the growing fruit segment category with the launch of Ice Breakers DUO. Fresh off a win at the recently held Sweets & Snacks Expo, Ice Breakers DUO was selected as one of the most innovative products of the year from a field of more than 200 entries.
If you're an Ice Breakers fan, you'll like this new two-layer candy that has mint flavor on one side and either strawberry or raspberry on the other, creating a sweet fruity taste with refreshing cooling crystals.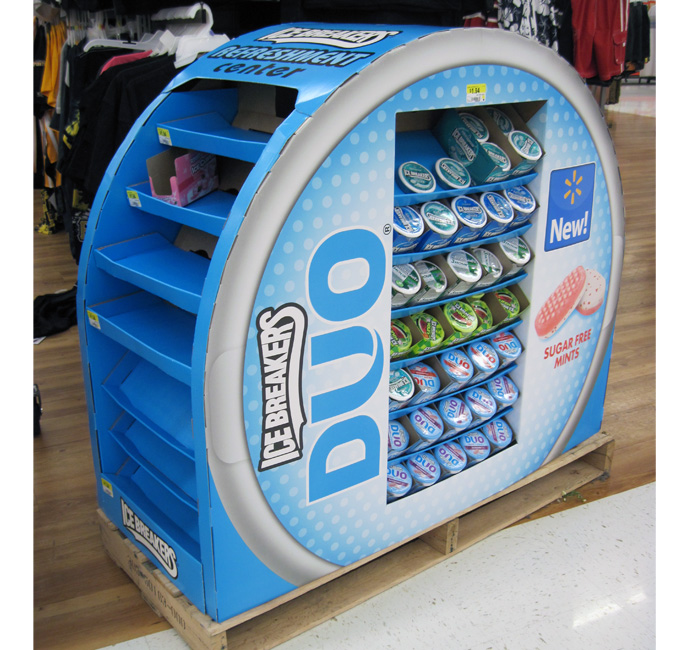 Just launched in April of 2012, Hershey's partnered with Walmart to debut the new variant using a very unique half pallet product replica display. Playing off of the round packaging, the half pallet display prominently showcases product images, colors and logos on the round front and rear panel.
A large capacity of base skus as well as the two new variants were merchandised in a step-up arrangement on three sides of the half pallet. All of the products utilized their inner pack trays which enabled quick stocking of the displays and extended the life-usage of the product trays through the distribution cycle.