This month, Walgreens is hitting heartburn right in the chest with several in-store promotions using floor stand and end cap displays to promote Omerprazole.
Omeprazole, sold under the brand names Prilosec and Losec, is a drug used to treat certain conditions where there is too much acid in the stomach like ulcers and gastroesophageal reflux disease (GERD). In addition to being the #1 prescribed heartburn medication, Omerprazole claims to treat the same frequent heartburn symptoms as Nexium 24HR and Prilosec OTC.
Check out a few of the Omerprazole displays we spotted on a recent Walgreens store check.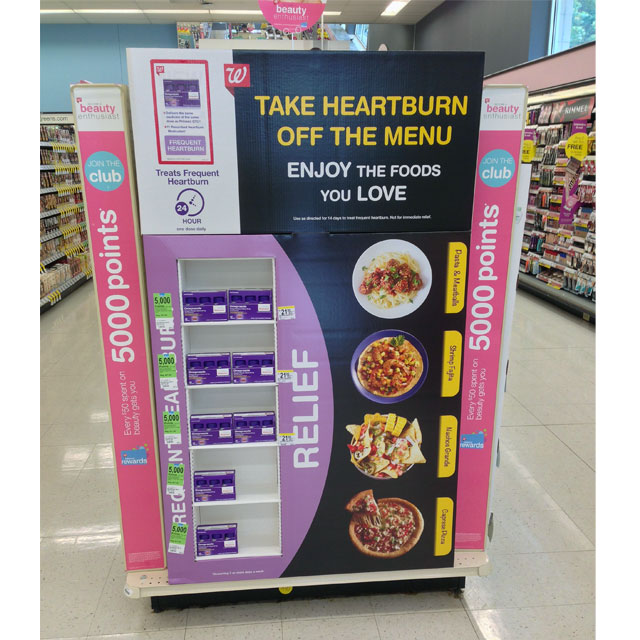 Take Heartburn Off The Menu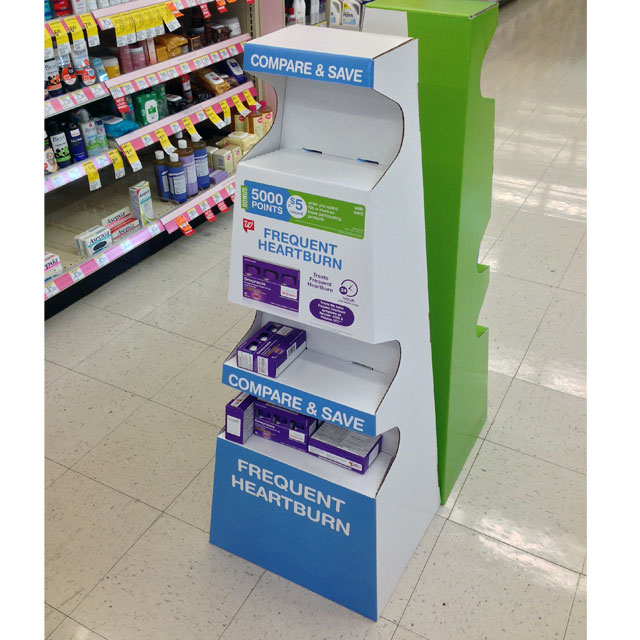 Heartburn Relief In Pyramid-Shaped Floor Display
Omeprazole Gets Up In Your Grill
Related
Acid Reducer Buy and Save Bin Display
Omeprazole Feel Good Floor Display
Omeprazole Treats Frequent Heartburn End Cap Tray