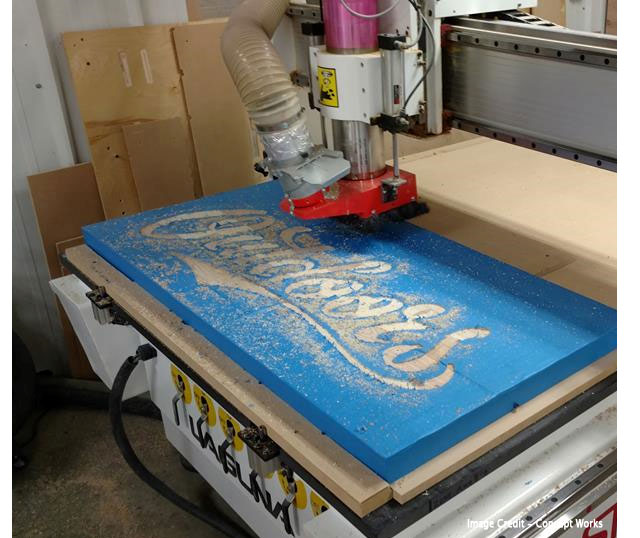 ConceptWorks lives up to its name. "We take a concept and turn it into reality," said company president Adam Schneider. He said the company concentrates on five pillars: technology, materials, quality, time frame and budget.
"We provide a highly technical solution that integrates a plethora of materials, that may or may not be wood, and we do so with an affinity for quality, under a very tight timeline, with a sensitivity to budget," he said.
"It boils down to service. We listen closely to what the customer wants, and then dictate that back to them. This is what we're going to do, the time frame and dollar amount. As long as we deliver what the customer expects, they are happy all the time."
About 50 percent of ConceptWorks' business is in retail displays, and the trade show sector would be about 20 percent, including everything from a 10 x 10 booth to a 60 x 100 trade show display, with all the work and details. Specialty architectural and design-based jobs account for another 10 to 15 percent of what they do. The final area is to design something from the ground up, which may be beyond any category.