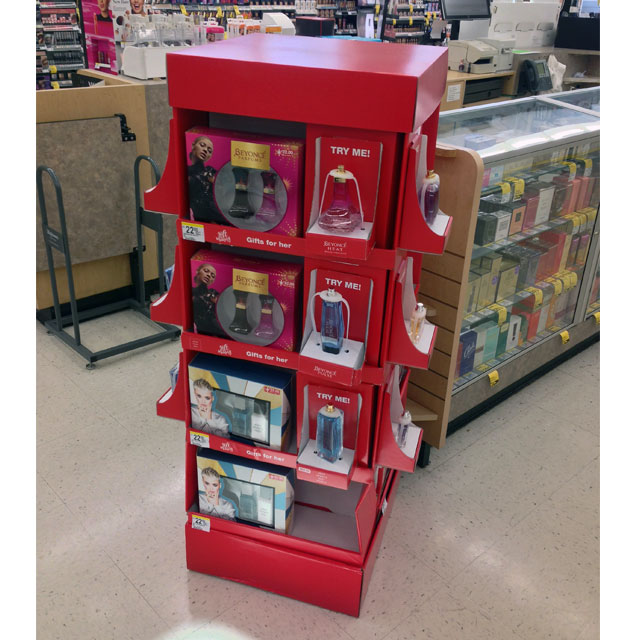 With Christmas a little more than a month away, most retailers are boosting their inventory and increasing in-store promotions. This month, Walgreens rolled out several retail campaigns to help lift holiday sales. One of those campaigns is this floor display which was designed to promote several top celebs and their seasonal fragrances.
According to a National Retail Federation study, holiday retail sales in November and December could be up almost 4.8 percent over 2017. The report further adds….."The holidays are just around the corner and consumers are ready to shop," NRF President and CEO Matthew Shay said. "Confidence is near an all-time high, unemployment is the lowest we've seen in decades and take-home wages are up. All of that is reflected in consumers' buying plans. Retailers expect strong demand this year, and are prepared with a wide array of merchandise while offering strong deals and promotions during the busiest and most competitive shopping season of the year."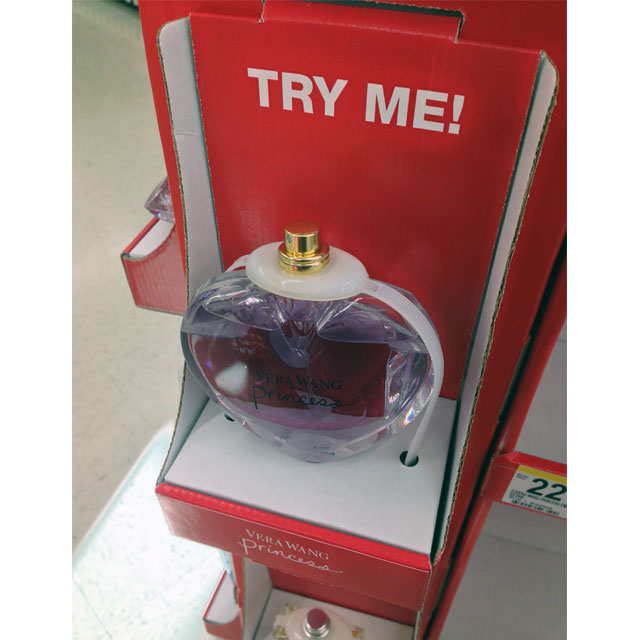 As exciting as the estimated spending projections are for 2018, experts in retail loss prevention are predicting higher than normal thefts this holiday season. This display has taken that into consideration with the method chosen to keep the try me tester bottles from leaving the store. Typically, perfume bottles are adhered into place on displays so the plastic tether system used on this merchandiser goes above and beyond the industry standard.
Considered works of art in the fragrance category, perfume bottles add to the aura of the total marketing package. Even though these plastic tethers cover up some of the bottle, this approach is still an excellent choice to deter theft. At the end of the day, most shoppers are making a purchase based on the lovely scent in the vessel rather than the distinctive shape of the bottle, which can still be viewed in the windowed gift packs.
If you wish to view more Fragrance displays, visit our image gallery and use the Product Channel button to select the Fragrances category or type the words Fragrance Displays into the search box.
Related
Star Perfect Fragrance Pallet Display
Gifted Wrap Up The Fragrance Holiday Pallet
elite Models Fragrances End Cap Display
Source – NRF