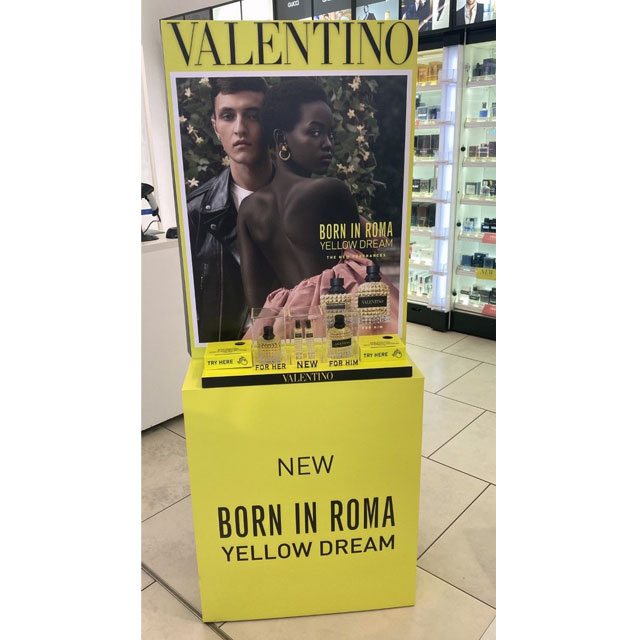 A distinct fragrance crafted around a singular nuance: yellow
Touch-free, fine fragrance sampling can seem a challenge in today's retail environment, but this did not stop Kesslers and The Aroma Company from creating another fabulous stand-out display for Valentino.
Just in time for Valentine's Day, the bright yellow display was designed to merchandise fragrances for him and her. Dedicated motion sensor AromaBreeze devices adjacent to the product activated the scents when shoppers waved their hands over them, creating a scent sampling zone.
The Displays can be found in BOOTS stores across the UK.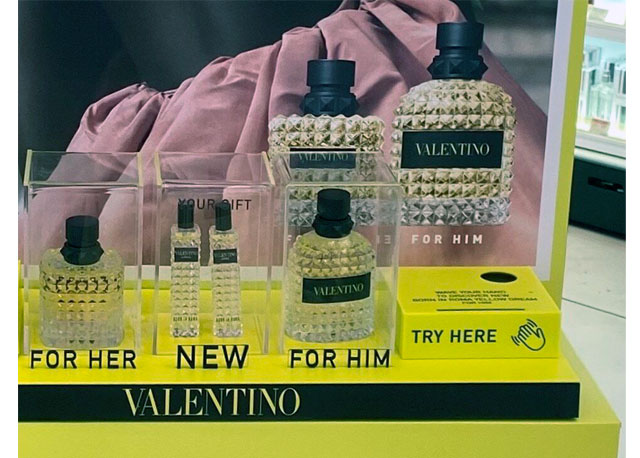 ABOUT US
The Aroma Company are the UK's leading innovators of scent marketing technology and are globally recognised as industry experts.
Established in 1993, we're a small and unique close knit team who over time have built close relationships with agencies, retailers and the world's global consumer goods companies.
Anyone looking to improve their brand identity and presence in marketing campaigns using the sense of smell are our kind of customer! No job is the same for us here; from the quirky and bonkers campaigns for TV and tourist boards, to household brand names using their own fragrances in global campaigns, to hotels wanting their spaces to smell fabulous- we cover it all.
Send us an email at info@aromaco.co.uk or give us a call on +44 (0)1491 835510 and we can discuss what's right for you.
Sources include:
Valentino
The Aroma Company