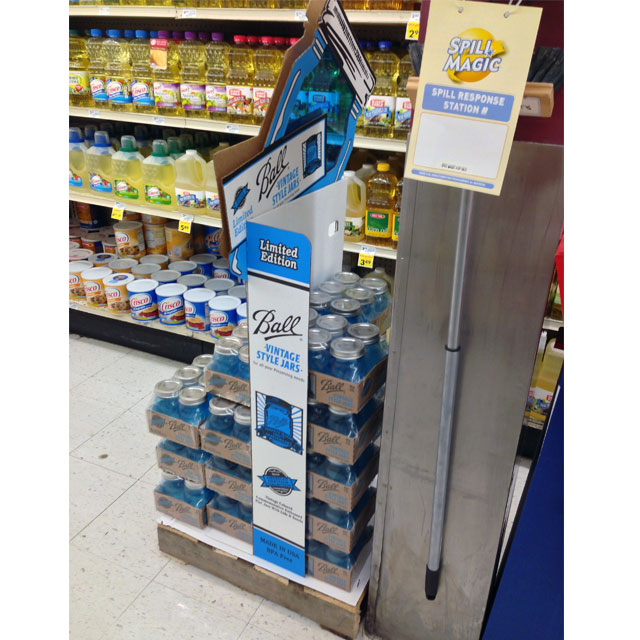 Ball Corporation is an American company headquartered in Broomfield, Colorado, that is best known for its early production of glass jars, lids, and related products used for storing food and other liquids.
2013 marked the 100th anniversary of the first series of jars designed by Ball brothers. To commemorate this milestone, the company released a vintage-inspired jar that celebrates their long-standing heritage of manufacturing mason jars.
Featuring period-correct blue color and embossed logos on the front and back, these limited edition jars are perfect for home canning……or as a collectible item.
In addition to on-shelf promotions, Ball also created a floor display to merchandise the blue jars. Taking a very straight forward approach with the structure, the hero on this display was the die-cut jar riser.
Featuring an integrated copy panel, the jar riser was cut-out to allow a thin piece of plastic to be sandwiched in the center, mimicking the antique blue of the jars. This multi-substrate layered effect produced an interesting visual, providing the only messaging needed to tell the brands story.