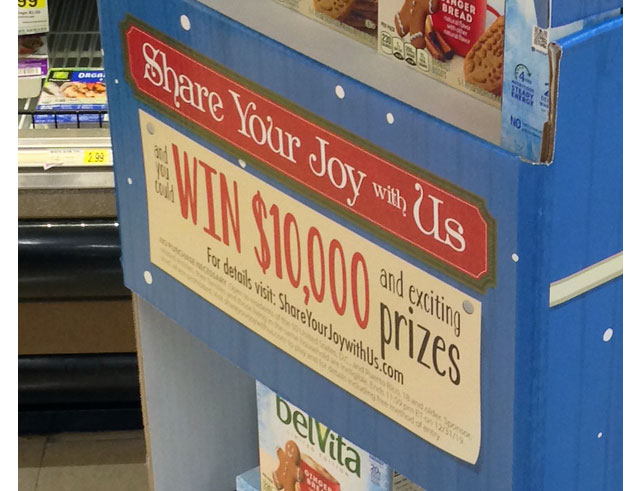 Modelez recently kicked off the holiday season with a festive floor display to help promote their Share Your Joy With Us campaign which encourages shoppers to tweet or instagram a photo of their holiday delight while enjoying a participating NABISCO product.
The multi-pronged promotion is based on the movie Klaus which debuts on Netflix this November 15. In addition to in-store displays, online support for the sweepstakes is provided by a dedicated website where participants can view the $10,000 worth of prize giveaways and enter for a chance to win.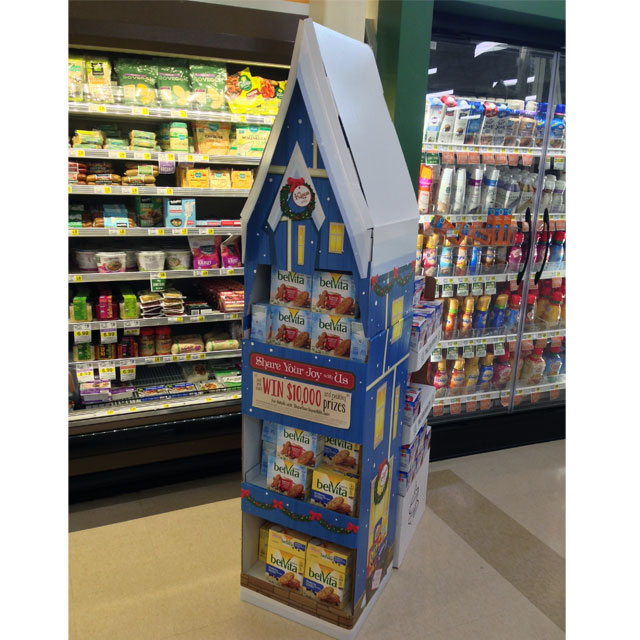 The hutch-style design mimicked the buildings from Smeerensburg, which is the quaint village from the movie Klaus. The house-themed graphics on the display were printed on all 4 sides and featured doors, windows, snowflakes and product shots of other Modelez brands. A few twinkle lights were added to create that holiday sparkle!