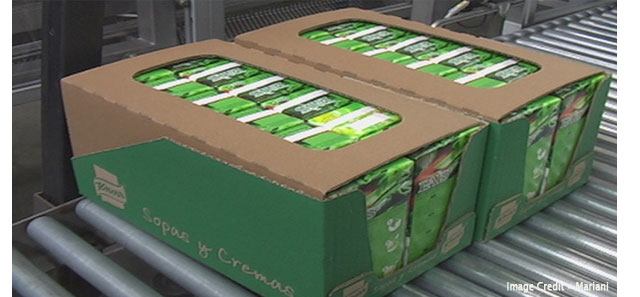 If you've walked through the aisles of almost any brick and mortar retailer, you may have noticed an increasing amount of retail ready packaging (RRP). RRP refers to secondary packaging, often made of paperboard, that serves as both a shipping container and a way to display items on shelf. As more club and deep discount stores begin to materialize, RRP will continue to be a growing segment of the packaging market. In fact, the executive summary of Retail Ready Packaging, the 2016 report from The Freedonia Group, forecasts that RRP will "increase 5.2% annually to $6.2 billion in 2020, outpacing the overall packaging market average," making RRP a necessary consideration for converters looking to expand business and initiate steady growth. Although research shows that RRP is a growing segment of the market, it's not always obvious how the benefits are driving the trend.
Not only is RRP an attractive option for brand marketers to ensure their products are easily identified and provide an organized display, it provides a cost-saving option for retailers.
According to Charles Pavia, director of marketing at Proactive Packaging & Display, a corrugated converter based in Ontario, Calif., labor is one of the most expensive aspects of the profit and loss statement of a traditional store trying to compete with a club, drug or deep discount store.