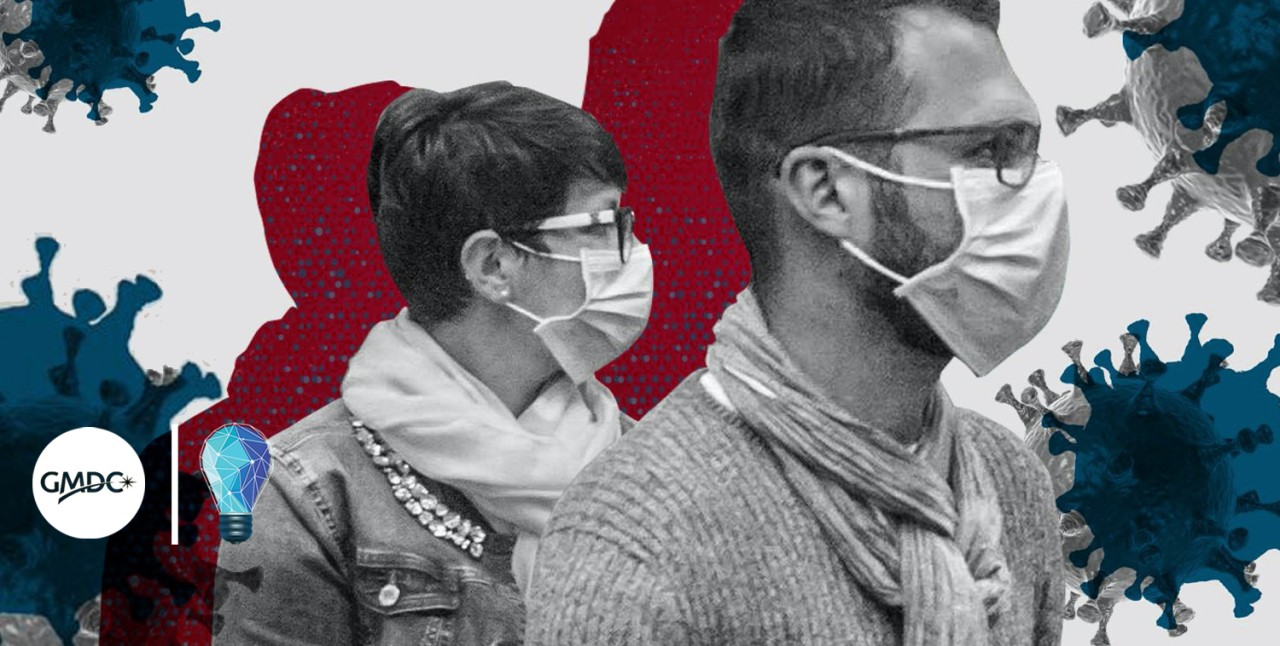 This coronavirus is not something for businesses and our economy to simply "get through" over the next few weeks or months. Things are not going back to "business-as-usual" anymore – if you're a leader you must re-write your vision deck. This is a time to urgently evaluate your model, communicate in new ways, and work under a new light.
We need to treat COVID-19 as a global cultural storm where very few of us can barely see a few steps ahead — it's truly a once-in-a-lifetime change that will affect our lives, the organizations we work with and for, and how/what we buy will be changed forever. If we don't all become germaphobes by the time this pandemic is over, then at least selfcare will be top-of-mind for the rest of our lives.
For that reason, below is a collection of consumer insights that are forcing the retail industry to think differently and play catch-up with what's happening in stores today. These have been amassed from Kantar, Acosta, Nielsen, IHL and NPD. Many of these trends and predictions are reshaping shopper behavior now and will continue on to the other side of the blizzard.
The Well-Positioned in the COVID-19 Economy
Although retailers were not prepared for this coronavirus and were unaware of what was to come in 2020, Christmas 2019 store sales were up 4.5% YOY, and between Jan-Feb 2020 they saw another 6% increase. These surges helped the retail industry begin to ramp-up their supply chain to meet increasing demands, but nothing could have prepared them to meet the X2 traffic they would see once the pandemic came to the U.S. Food, Mass, Drug, Convenience, and Dollar Stores where sales went up 16-20% during the first 2 weeks of March.
The Struggling in the COVID-19 Economy
Many Restaurants, Hospitality, Malls, and Specialty Stores that were already struggling before the crisis are likely to go bankrupt. Some will survive due to the stimulus package if it arrives on time, however, making it past 2020 will be tenuous. According to Deborah Weinswig, 15,000 storefronts will close before EOY. If that happens, it will beat all previous records. 2019 saw 9,300 stores close which was up 50% from 2018.
Immediate Priorities for all U.S. Shoppers
34% leveraging grocery delivery services or BOPIS
30% buying more Hand Sanitizer
28% buying more Disinfecting Wipes
25% buying more Household Cleaners
24% buying more Soap (seeking Anti-bacterial on the label)
24% using more Home Paper Products (while Office Paper
Products decline due to closures)
22% drinking more Bottled Water
20% stocking up on more Canned Foods
Hidden Priorities for all U.S. Shoppers to Watch & Plan For
While families with children are forced to stay at home, a robust stock and selection of Toys should be featured in stores
Clothing stores are closed – grocery stores that carry private and brand labeled apparel and shoe offerings will start to see a spike
Sephora and Ulta stores are closed – premium beauty products will be highly sought after to replace low inventory in the home
Home Video, Gaming Systems, and Small Appliance category sales will grow exponentially if the stay-at-home order continues longer than expected
The 'New Normal' Mindset for all U.S. Shoppers
Proactive Health-Buying: Interest is rising in products that support overall maintenance of health and wellness.
Reactive Health Management: The new shopping list revolves around buying essential products first that relate to virus containment and safety precautions.
Pantry Preparation: Shelf-stable foods are a top priority and will be a major portion of the new baskets. A broader assortment of health-conscious foods need to be offered and more shelf space given where appropriate. The time is now to take a new look at how to expand and/or shrink your traditional, core and specialty mix.
Quarantine Prep & Refill: Evaluate and compare your out-of-stocks in the stores and compare that to what is selling through your online site, then prioritize and redirect the needed items to your fulfillment centers or local destinations. Work on closing with your trading partners on a daily basis is mandatory.
Restricted Living: With the closure of restaurants and senior-centers in lockdown, recognize that many shoppers in your stores are not necessarily the consumers of the products. Give allowances for those who are helping the elderly and understand that the impact of pricing and out-of-stocks can have a detrimental effect on those who are sheltered from society and have limited income.
New Retail Priorities on the Horizon
Over the past few years, retailers have been focused on new store designs and layouts. That tide is turning. The priority during the COVID-19 crisis is for retailers to get their shoppers in and out as quickly as possible, with as much product as their basket can fit.
We should continue to see this priority last well past 2020. Fewer in-store display innovations and new merchandising programs will be implemented as retailers will likely invest in cutting-edge technology to enhance BOPIS, cashier-less checkouts, and push for the adoption of Apple Pay and Amazon GO-ish store experiences. In a recent IHL webinar, predictions are as high as $15B in unbudgeted spending against these technologies following the lift of stay-at-home orders. The "don't touch anything" trend inside a store is here to stay.
New Supplier Priorities on the Horizon
When the pandemic is over, suppliers can expect retailers to bear down and demand more visibility of inventory and supply management processes to ensure they are better equipped to meet demands if a crisis happens again. Big brands, especially, will need to be more transparent and deepen their ongoing trading relationships.
New Employee & Resource Distributions on the Horizon
Workforce management will be at a critical point when the pandemic is over. Retailers will have a surplus of employees to decide how to manage and/or redeploy. It will be bad PR for retailers to announce layoffs soon after the pandemic is over, so we may see them re-train employees into other areas where shoppers expect greater engagement, such as in-store concierge services. Consumers are realizing the importance of the "human touch" in brick and mortar, so retailers need to decide where those new key touchpoints need to be.
New Heightened Emphasis on Humanity
The "human touch" is also being realized by consumers with pure-play e-tailers. Consumers are furious that some brands and third-party sellers jacked up the pricing of essential products when they needed them most. Consumers will not forget that issue anytime soon! Shoppers are recognizing that system-generated pricing needs to be better regulated/managed in the future with an expert who is monitoring online "fairness" so that consumers are not being taken advantage of.
New Meal Priorities & Routines
Each quarter, 49 million Americans eat out, spending more than 3/4 of a trillion dollars annually. There are nearly 700,000 restaurants in the USA, most of them closed today for at least another 4 weeks or more. This may cause the consumer to form new long-term habits for individuals and families and have more meals at home together. This would create a deepened appreciation for the value of fresh food and the products related to the kitchen and food prep. If some families do not recover their income levels immediately following the pandemic, many will not be able to afford to dine out at the frequency they did previously.
Want deeper insights? Go to GMDC's Content Library below…