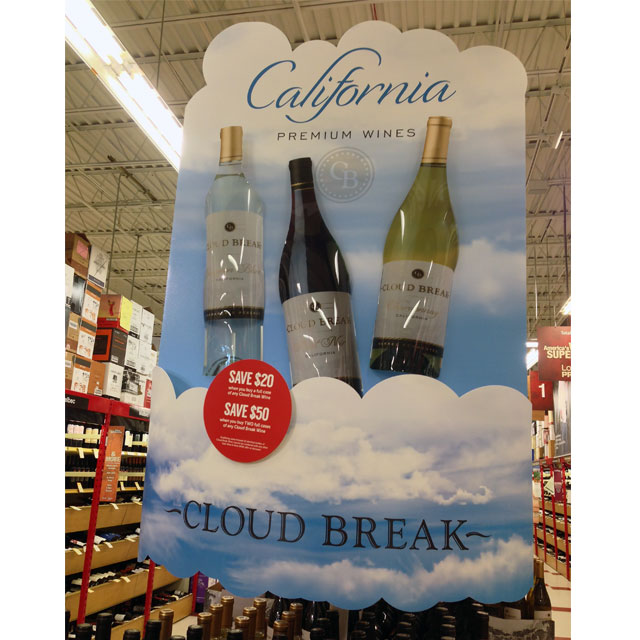 The Cloud Break Experience
California-based Cloud Break recently set up shop with this large stacker display to promote their family of wines at Total Wine. The entire display consumed a good bit of floor space and featured an expansive pole topper signage system depicting clouds and plastic bottle lug-ons.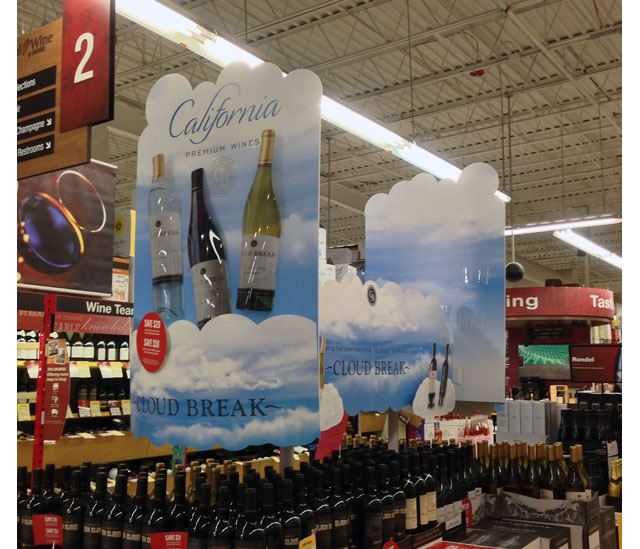 If you want to view more wine displays, visit the image gallery and type the word wine displays into the search box…….click enter or use the magnifying glass icon to see search results.
If you would like your display images uploaded into our global image gallery, click here to learn more.