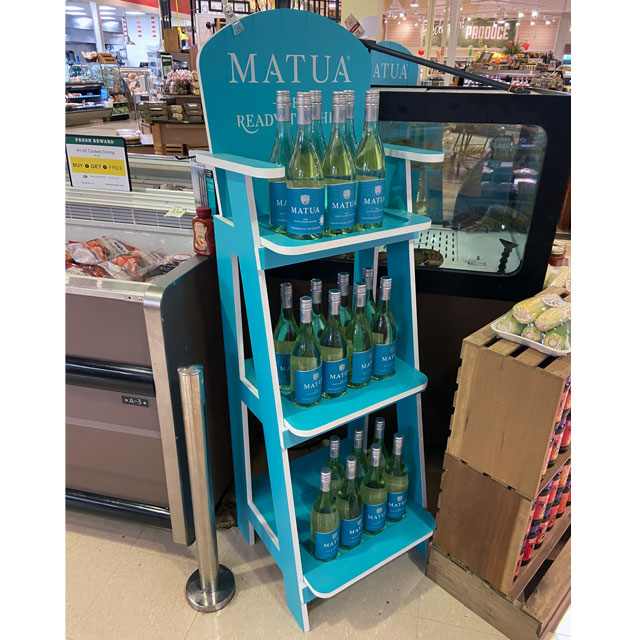 Although Sauvignon Blanc is a long-established white wine known all over the world, it didn't start being produced in New Zealand until 1974 when Matua changed the way the world drinks Sauvignon Blanc.
According to Matua's website, their distinctive and aromatic Sauvignon Blanc is well proportioned with refreshing tropical flavors that linger on the seductive finish. The wine is produced using grapes from across Marlborough NZ, giving you the best crisp and tropical flavors Marlborough has to offer all in one sip!
To help bring awareness to their world-famous Sauvignon Blanc, Matua launched this chair-themed floor display. The sturdy display is decorated with cool, refreshing colors that complement the taste profile of their wine. The messaging at top of the display reads – Get Ready To Chill – which ties into the unique bottle labels that indicate when the wine is perfectly chilled.
Sources include:
Matua