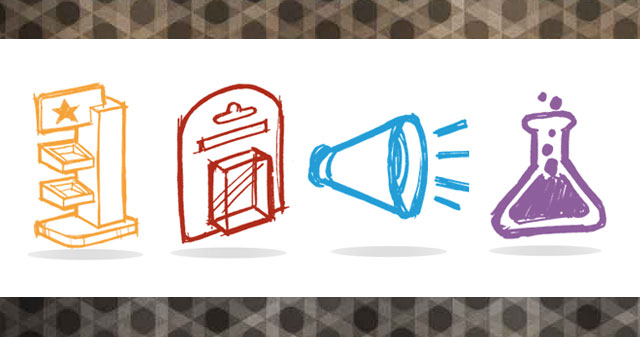 OSI Creative, a leading provider of global supply chain managed solutions for point-of-purchase displays (POP), consumer product packaging and branded merchandise programs, today announced the opening of a new facility serving the New York area.
The new facility, located in Totowa, New Jersey, will provide customers with the latest in designs, materials and technologies with lower total landed cost. Two representatives will be based in the new facility. Hank Squillante, business manager of the New York facility will manage day to day operations and Dana King, account executive will service the East Coast. Both representatives have a vast knowledge of the East Coast market and the POP display and merchandising industry.
"We know customers prefer to work with local representatives who can provide on-site, responsive service. Our new facility brings our California creativity for new, fresh designs and the latest POP trends to the East Coast. These capabilities, combined with our lower-cost international manufacturing in East Asia and our lower cost of assembly and distribution through our Memphis, Tenn. and Chicago, Ill. facilities as well as our San Pedro, Calif. facility, which services the western states, provides customers with a successful combination of unique designs, lower-cost production and faster speed to market," said Joe Baksha, president and CEO of OSI. "Hank Squillante and Dana King look forward to sharing their expertise and OSI's capabilities with new and existing customers on the East Coast."
With 30 years in the POP display and store fixture industry, Squillante has extensive experience in starting-up production facilities and growing sales, with specific expertise in design, engineering, manufacturing, materials and cost-effective value engineering. His career includes management positions with leading brokers and manufacturers in the industry.
King is an award-winning, 20-year veteran in in-store marketing and visual merchandising for the retail and consumer goods markets. He has developed innovative retail displays, branded fixtures and digital marketing solutions for major global brands and retailers, including CVS, Macy's, Campbell's Soup and Pepsi.
OSI's New York area facility is located at 999 Riverview Drive, Suite 252, Totowa, New Jersey. Squillante can be contacted at: 973-219-1883 or hsquillante@osicreative.com. King can be contacted at: 973-406-5145 or dking@osicreative.com.
About OSI Creative
One Source Industries, LLC, dba OSI Creative, is one of the nation's premier producers of award-winning point-of-purchase displays, custom packaging solutions and branded merchandise programs. OSI services include strategic input, planning, concept, design, sourcing, manufacturing, testing, assembly, packaging, installation, measurement, warehousing, fulfillment and logistics, as well as promotional products. In addition to its Irvine, California, headquarters, other OSI facilities are located in Bentonville, Arkansas; Chicago, Illinois; Memphis, Tennessee; New York, New York; San Pedro, California and Hong Kong. For more information, please visit www.osicreative.com.