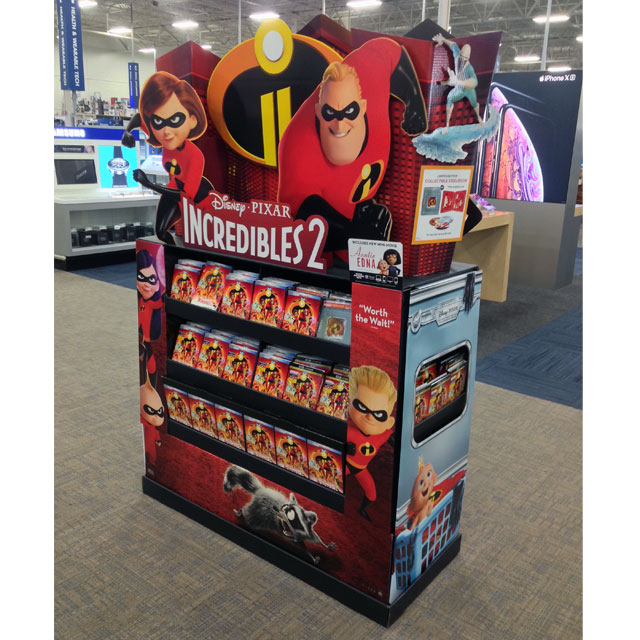 After a long 14 year wait, Incredibles 2 finally hit the big screen this past June, crossing the $1 billion mark at the box office. The movie raked in over $182 million just on opening weekend, becoming the most successful animated feature in recent history.
In typical fashion, Disney and its brand partners did not hold anything back to promote the Incredibles 2 release. From cars to sneakers, Disney's marketing machine put some serious cash into online and offline channels to endorse the movie prior to theatrical release.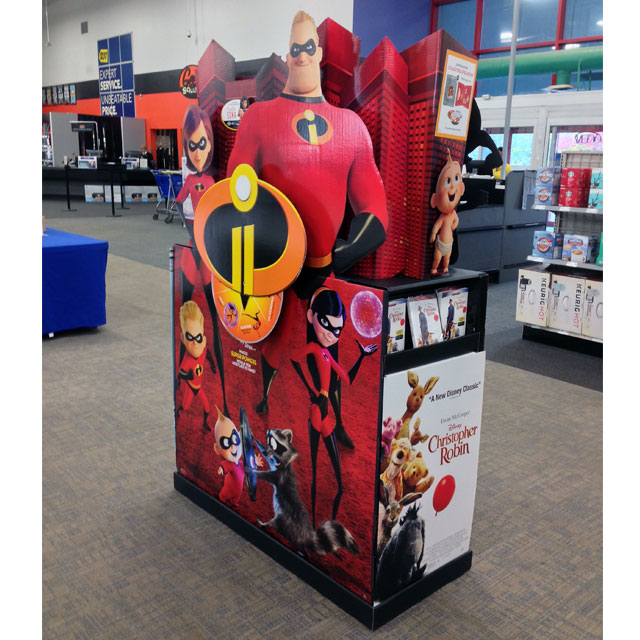 Just one of many great marketing pieces used to promote Incredibles 2, this floor display rolled out at Best Buy stores helped launch the Blu-ray 4K Ultra HD which debuted this past November 6. In addition, a small section of shelf space was dedicated for the limited-edition collectible SteelBook.
The display itself was just as action packed as the movie. Dimensional die cuts of Mr. Incredible and his family created an instant draw for movie fans. An interesting add on to the display was Disney's decision to utilize the box office power of Incredibles 2 to help bring awareness to their Christopher Robin movie, which was allocated one side of the display.
Related
Disney Frozen Standee Floor Display
Disney Frozen Move Floor Display