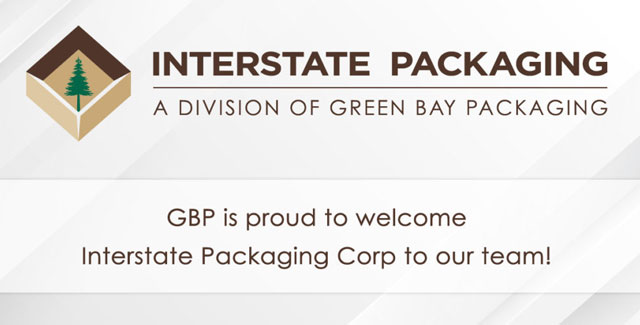 Green Bay Packaging Inc. (GBP), announced that it has acquired Interstate Packaging Corp. located in Albert Lea, MN. The acquisition is effective June 30, 2022.
Interstate Packaging Corp. has an excellent reputation in the marketplace for their experience and ingenuity of manufacturing innovative, high-quality corrugated products. Their Midwest roots provide the team of employees with a strong work ethic, a commitment to quality solutions and customer satisfaction. Interstate Packaging's facility in……….
Sources include:
Green Bay Packaging Inc.