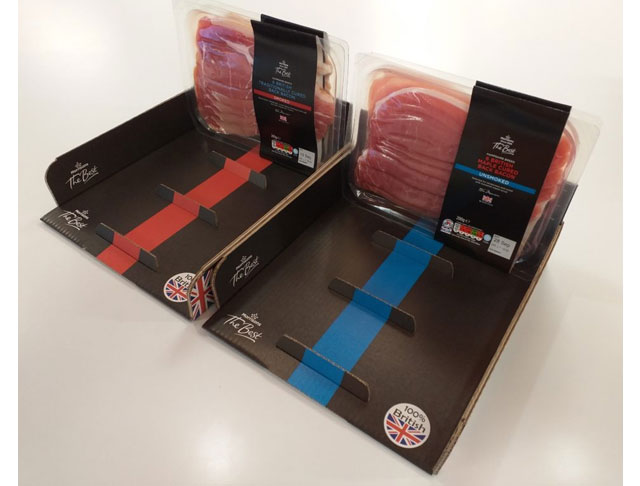 MORRISONS has partnered with DS Smith to launch a new sustainable product holder for the supermarket's The Best bacon range.
Morrisons had traditionally used single-use plastic trays to keep products upright on shelves, but wished to move to a more sustainable method after signing the UK plastic PACT. A sustainable fibre-based corrugated cardboard tray was developed by DS Smith to meet the grocer's needs.
The 100% recyclable tray holder uses…………..
Sources include:
DS Smith