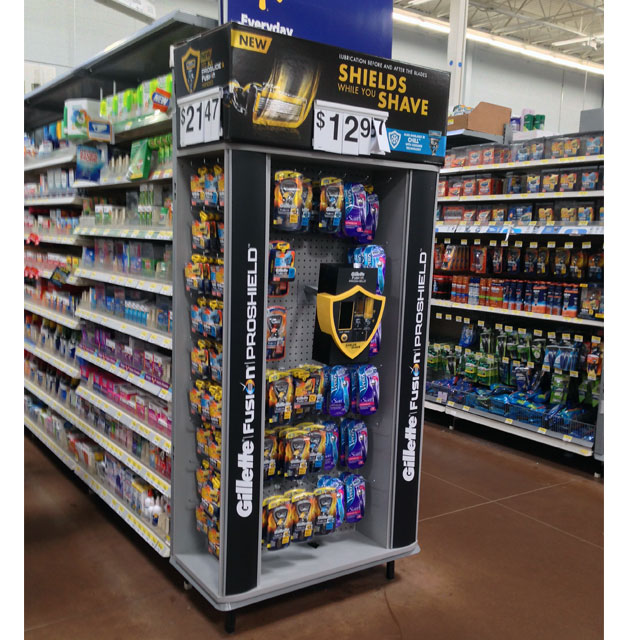 Proctor & Gamble's Gillette brand recently debuted 'its best' shaving cartridge with the launch of the Fusion ProShield. According to recent studies an average guys shave consists of about 170 strokes with 120 of them being re-strokes over the same area. These re-strokes cause skin irritation which is where Gillette's new cartridge comes into play.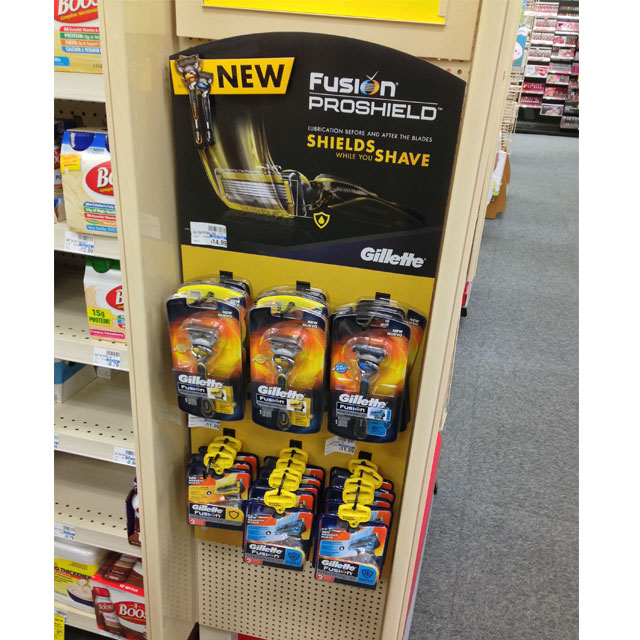 According to Gillette's website, The Fusion ProShield provides lubrication for a shave with amazing skin protection, comfort and closeness. How it works: the cartridges feature a cooling lubrication bar before the blades and a lubrastrip after the blades. In addition, the brand has deployed its thinnest, finest blade edges with an advanced blade coating that all combined, help shield against irritation.
From a recent press release, "With the latest razor technology, excessive re-stroking isn't necessary for a close shave, but old habits are hard to break," said Stew Taub, Director of Shave Care R&D at Gillette. "At Gillette, we constantly look for solutions to help improve the shave for guys, and that is why we are introducing the new Fusion ProShield, with lubrication before and after the blades, to help shield from irritation during the shave. We have changed our blade cartridges so guys don't need to change the way they shave."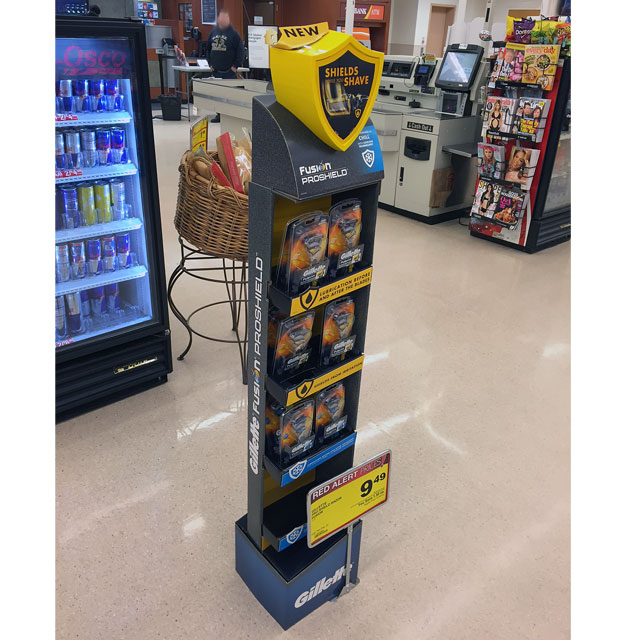 The displays shown on this page are part of a larger marketing campaign consisting of social media, TV spots and retail circulars.
The new cartridges are available globally in two varieties – Standard (Yellow) and Chill with Cooling Technology (Blue).
Related
Gillette End Cap Display Responds To Shoppers Contours
Gillette Swirl Feature End Cap
Gillette 10 VS 1 End Cap Display