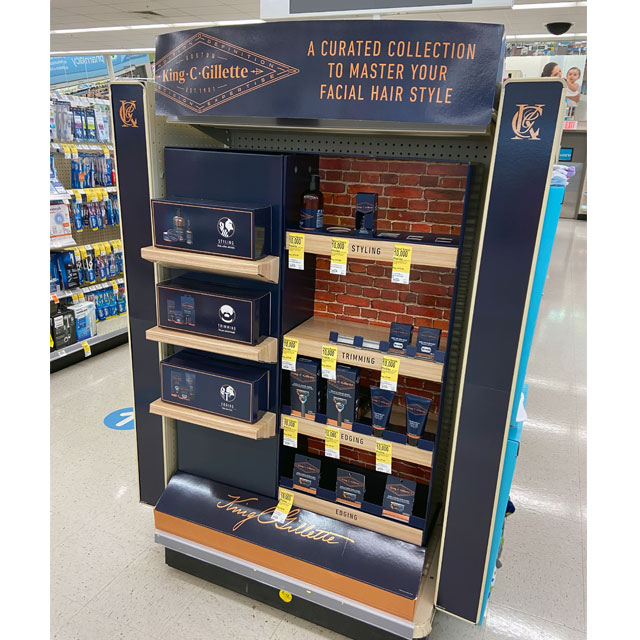 Gillette recently announced the launch of King C. Gillette, a new brand offering the complete range of tools and products any man needs to help him perfect his facial hair style and grooming regimen at home. Inspired by more than 115 years of innovation and grooming experience, the line gives a nod to the company's heritage by bearing the name of founder King Camp Gillette, with products that meet the grooming needs of today's man.
Gillette and Walgreens collaborated to create this feature end cap to promote the launch in-store. The display is broken down into three sections….Styling – Trimming – Edging……with each shelf featuring products relative to those categories. In addition to the category call-outs on the shelf fronts, adjacent companion block-fillers provided shoppers with product visuals.
Overall, the display is very masculine looking and suits the product well. The faux wood finish on the shelves and the brick wall pattern on the back add the finishing touches.
Related
Gillette Shadowbox Shelf Display
Gillette Responds to Contours End Cap Display
Gillette Gift Sets Pallet Display
Sources include:
Gillette
prnewswire