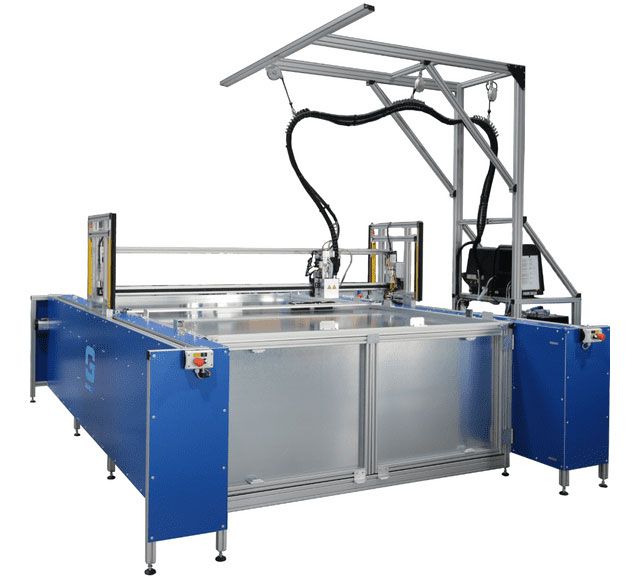 Envoprint, based near Chesterfield, UK, has taken delivery of a GLUEJET® from Bickers. The XY Gluer can apply hot-melt and PVA adhesives in almost any pattern and will be used in POS display assembly work.
The main USP of the Bickers GLUEJET® is its state-of-the-art ability to apply up to three lines of glue in a single pass on the X & Y directions at up to 6m per second application speed, together with full 360 degree access around the rising tables. A typical way of working would be to apply two lines of pressure sensitive hot-melt spray adhesive with one line of PVA in the center giving maximum strength in all conditions once pressed together.
Keith Davies comments, "The Bickers GLUEJET® is part of a larger 2021 investment programme which includes an Agfa Mira inkjet printer and a Blackman & White CNC cutter". "The GLUEJET® XY Gluer gives Envoprint a leading edge in the market and offers us greater flexibility with a faster turnaround".
In addition, the Bickers GLUEJET® has unparalleled safety features, 65 UK&I installations, world class parts and UK based engineer support. Jan Stevens quickly assembled the machine and training commenced half way through day one.
Sources include:
Envoprint