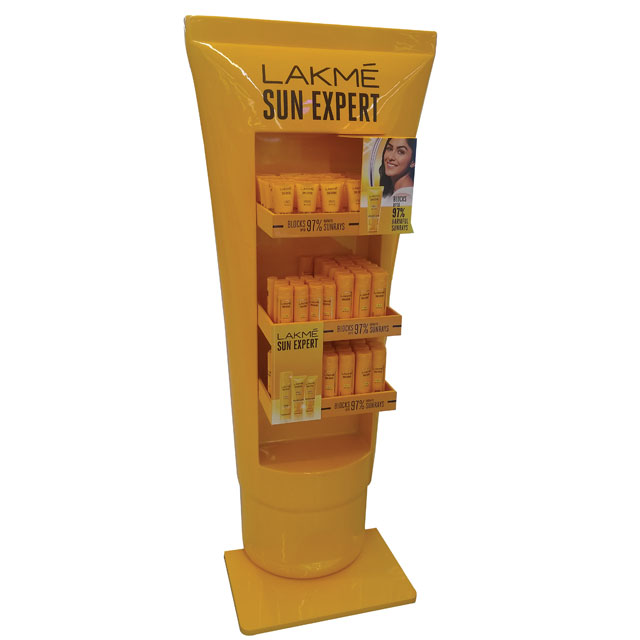 Sunny Presence To Fight The Sun
Simple and bright, this Lakme display does an effective job of drawing shoppers attention. Designed in the shape of a Lakme cream tube, the display is hard to miss. With summer in peak, products like sunscreens are in demand and what better way to promote them than at the point of purchase with a great display.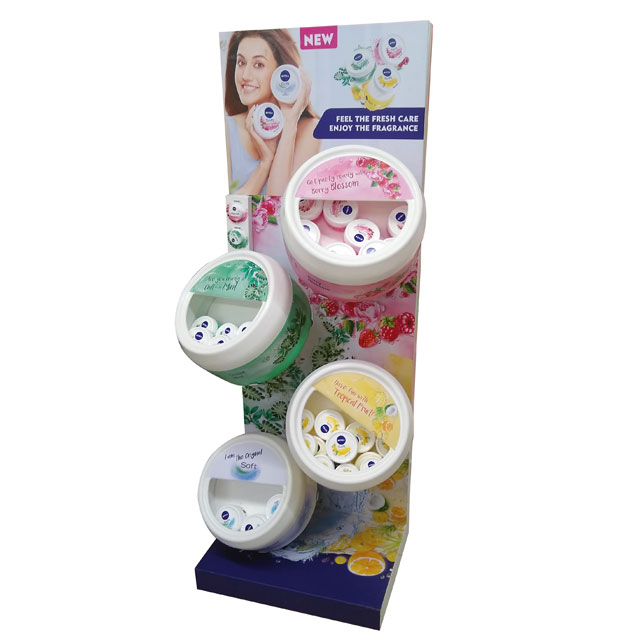 Nivea Berries And Blossoms Display
The Indian facial creams and gels market has grown at more than 15% CAGR starting from 2011-12 to 2016-17. Nivea, the German-based brand which was launched in 1911 and made an instant mark as "the first stable oil-and-water-based cream in the world", has garnered a loyal consumer base through constant focus on innovations. The launch of their tropical fruits flavors is another step in the direction of winning consumer attention and maintaining loyalty. To help support the launch, the brand launched this floor display to  help drive impulse purchases at-retail.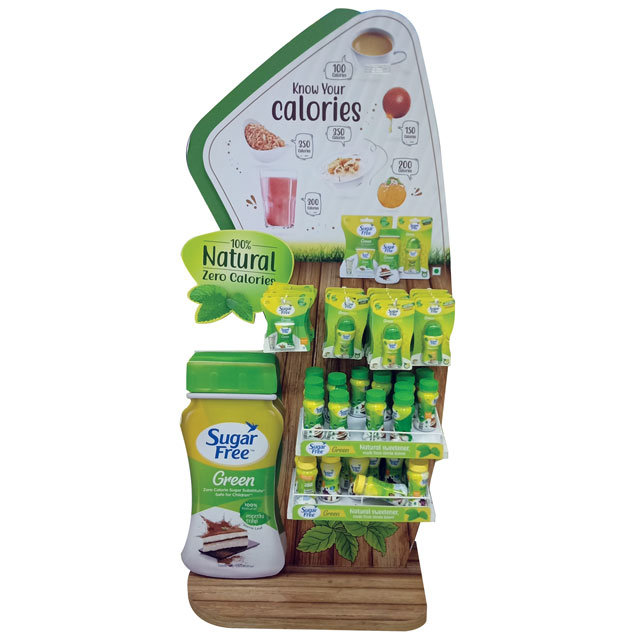 A Naturally Sweet Proposition
According to a Mordor intelligence report, the market for High Intensity Sweetners is expected to reach nearly USD 2.3 billion in 2022 at a CAGR of 5.1%. The growth is reportedly led by increased awareness and the growing population of overweight, obese, and diabetic patients. On average, 5% of the Indian population is obese and has one of the highest diabetic populations. While consumption of artificial sweeteners is only 2% in the middle-income group in India, it is 70% in the high-income group. No wonder brands like Natural are strengthening their in-store presence with informative displays that cater to the modern shoppers' need to know the calories they are consuming.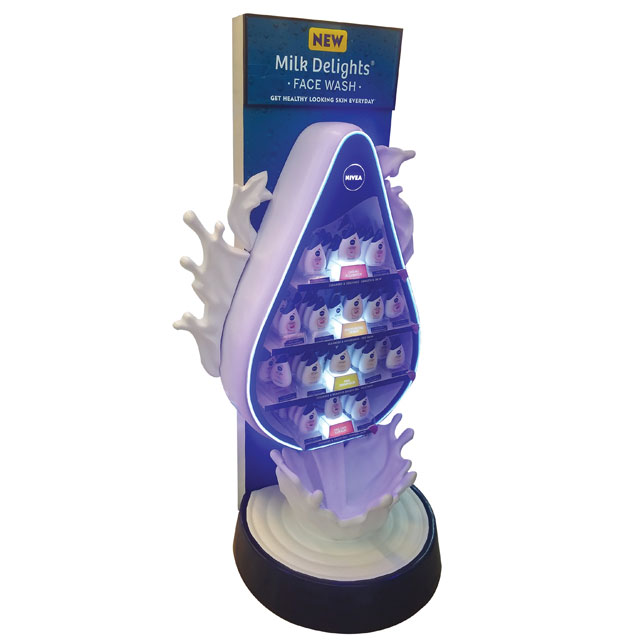 Nivea Is Blue Lit And Beaming
It's Nivea again! Neat, attractive and unique, this display does a great job of selling the brand proposition and making a case for its milk-based face wash. The brand recently rolled out a campaign for the Nivea Milk Delight face wash which highlighted the product benefits of freshness and glowing skin. This display is an extension of the campaign and helps reiterates the product features in-store.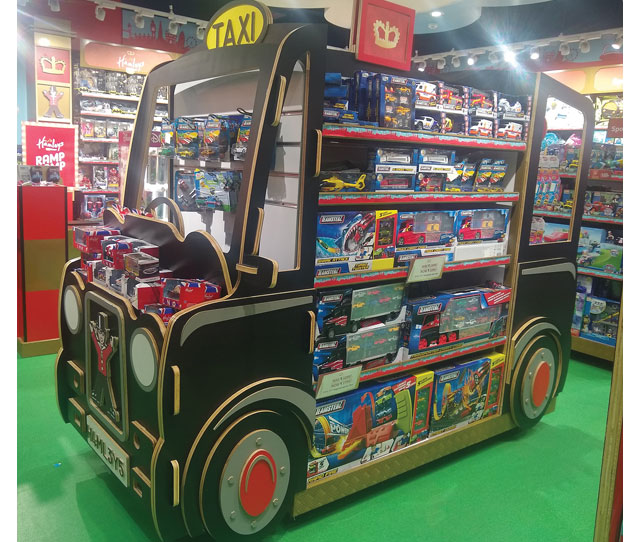 Look What's Driving The Buzz In Store
This summer, Hamleys went all out in stores wooing shoppers with engaging displays and activations. The toys brand, which was recently acquired by Reliance Brands, created a lot of buzz in stores leveraging the theme of 'Back to School' and other summer promotions with this taxi display. The 'touch and feel' game packs and fun displays gave shoppers ample opportunities to engage with the product before buying it.