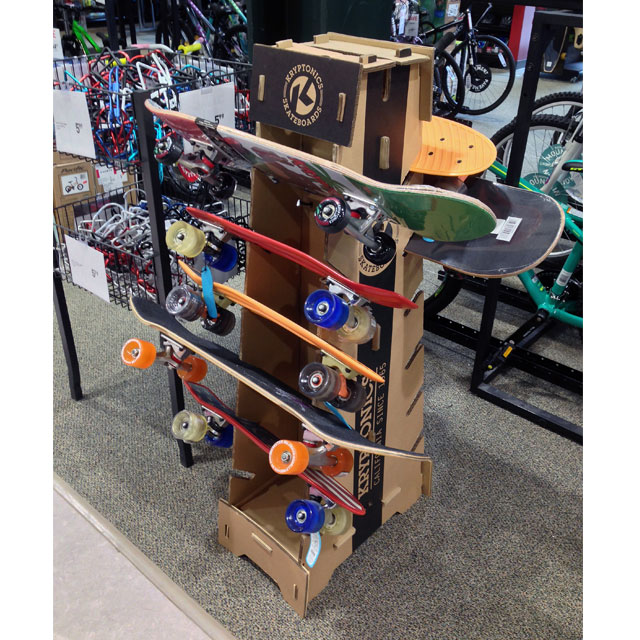 Founded more than 50 years ago, Kryptonics changed the skateboarding scene when they were the first to introduce polyurethane wheels in the mid-1970's. That line of wheels, known as Kryptonics Star Trac, drastically changed the functionality of skateboards. Prior to polyurethane, wheels were made out of clay, wood and iron.
Kryptonics was recently spotted promoting their boards and wheels with Dicks Sporting Goods using this unique two-sided floor display. All of the 'puzzle-like' pieces were constructed using friction fit mortise and tenon joints to connect them together. The kraft corrugate board and minimal graphics allow the colorful skateboards to stand out nicely.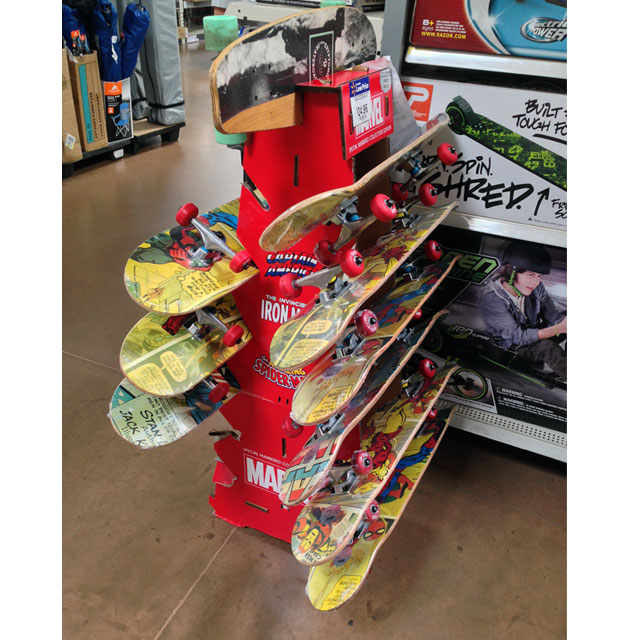 Last summer, Kryptonics partnered with Marvel to create limited edition skateboards which were merchandised using a similar floor display.