Nescafe's Message in a Bottle
This red MDF floor display found in Spencer's Mumbai was surely a treat for the eye, especially for tea lovers and Nescafe loyalists. Shaped like a bottle when viewed from the side, the front section has four shelves which can stock up to 40 units at one time. Brand colors and bold images created visual interest.
Air Wick's Green Fest
This holiday season, Air Wick introduced a brand new floor display at retail to promote some of its seasonal products. The bright green display illuminated and communicated the brand message, "Is Tyohar Sajaaye Ghar Khushboo se' (This festive season decorate your homes with scent). Manufactured using MDF, sun board and plastic, the display has three shelves which can stock more than 8-10 units at one time.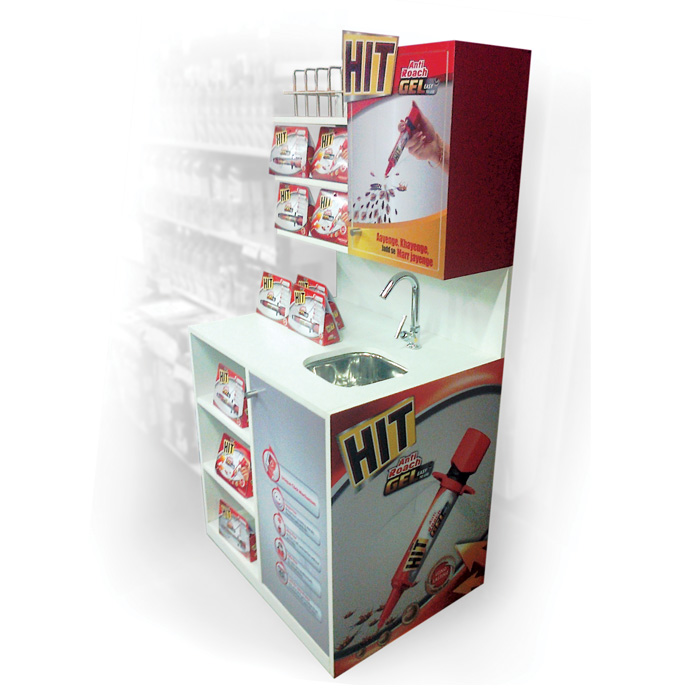 Hard Hitting and How!
Godrej launched a new range for its product HIT. DMS Retail Works Pvt Ltd redesigned and fabricated this Kitchen Sink display to create an environment that resembled the origin point for infestation of cockroaches. The units were made for selected MT outlets and were produced using wood with real sink and utensil holders.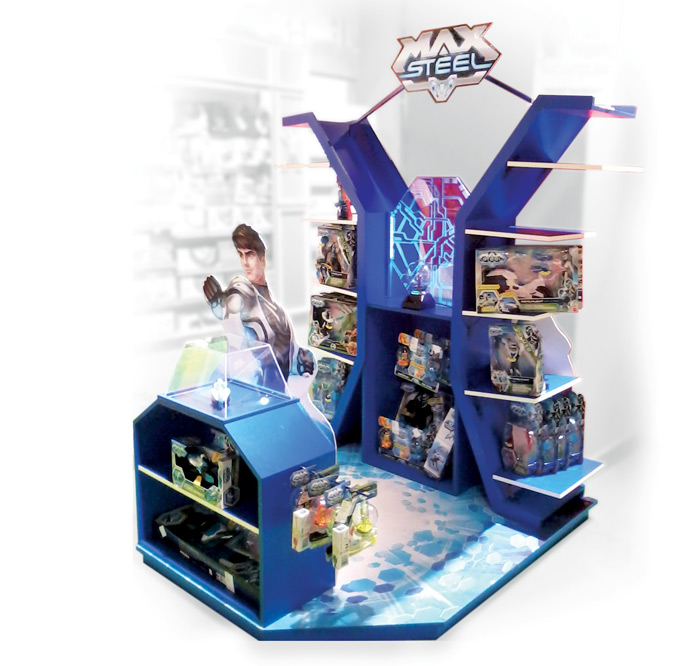 Steely Presence with Sci-Fi Effects
Mattel launched its range of Max Steel toys with the help of DMS Retail Works Pvt Ltd. After viewing some ads and videos of the movie, Harshada, from the design team, created the concept to convey the power aspect of the products. Made out of wood, acrylic and wide format prints, the set-up has changing colours in LED that align with the toys and the movie. An electric ball in the centre further enhances the sci – fi experience, creating an interactive unit which has ample stocking space for product.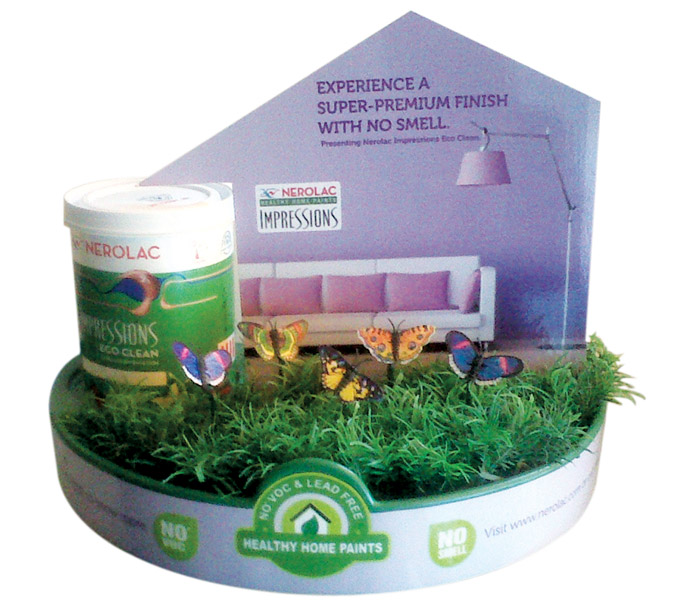 AEG Nerolac Paints a Pretty Picture
DMS Retail Works Pvt Ltd created this display for the Nerolac Impressions Eco Clean product to highlight the environmentally friendly features of the paint. The design team came out with the concept of visually depicting icons of green tranquility and beauty – grass and butterflies – which connect with the USP of the product. The displays were placed at all major GT paint shops in B towns. The unit is made of thermoformed HIPS, digital prints and artificial grass and butterflies.