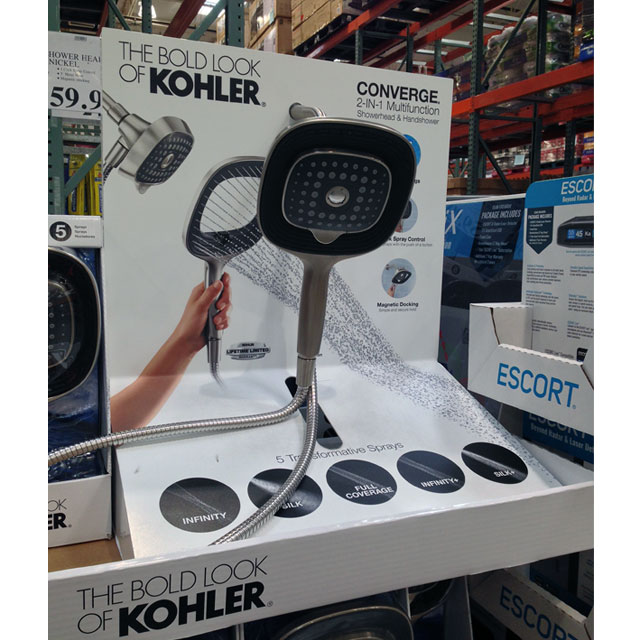 Kohler Redefines Your Showering Experience
Kohler is inviting shoppers to bring sleek, space-saving style to their showers with the brand's uniquely integrated showerhead and handshower combination, currently being promoted at Costco club stores with this interactive pallet display.
To help demonstrate the showhead's many innovative features, a plastic demo display, with live showerhead, was designed to fit into the top tray so shoppers could pick it up and see how it fits in their hands when used as a handshower.
Round graphic buttons illustrated the five distinct spray experiences that can be changed at the touch of a button. Several trays full of forward-facing merchandise offered a nice, tidy inventory of product.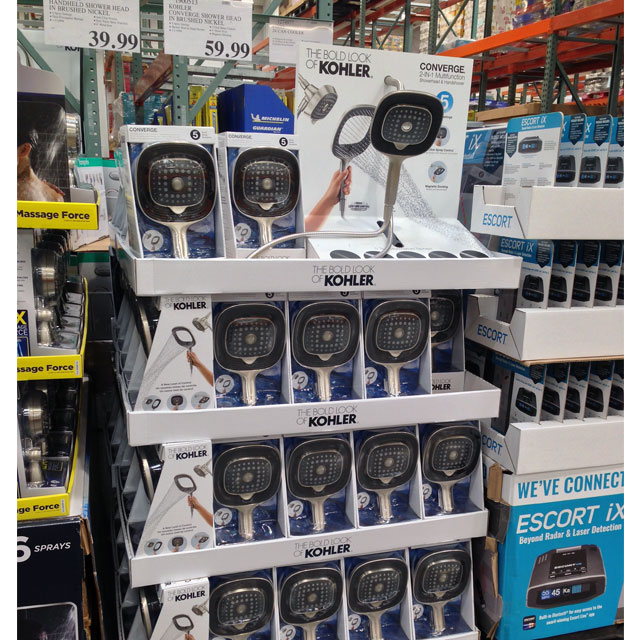 Check out our 2 part series that showcases other interactive club store pallet displays.
Interacting With Demo Displays – Part 1
Interacting With Demo Displays – Part 2