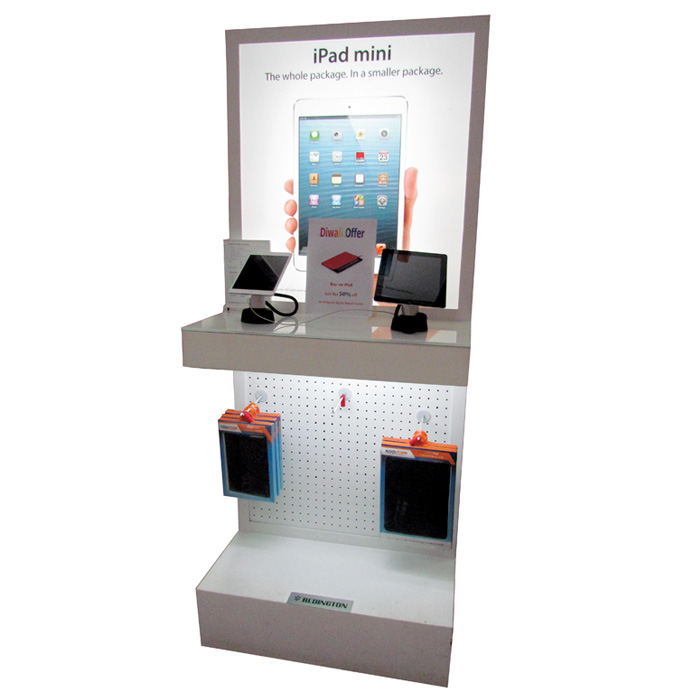 Sleek and Stylish
As technology takes centre stage in retail space, more and more innovative displays are coming to the forefront. One example is this floor display for the iPad mini which was found at Spencer's, Mumbai. The brand messaging and images are backlit with LED lighting. Live product rests on the shelf which encourages shopper engagement. Various products are displayed on hooks via the lower pegboard panel.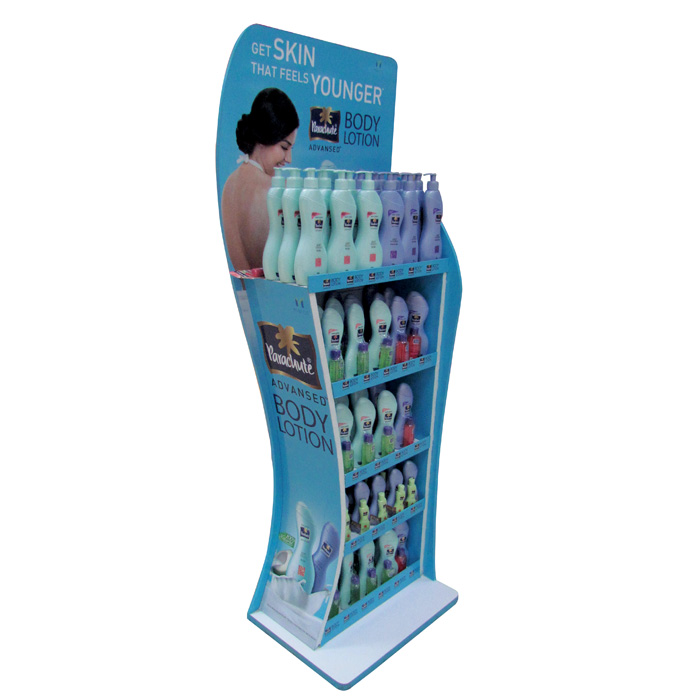 True Blue Parachute  
Parachute Advance is making a presence at Spencer's in Mumbai with this curvy floor display. Attractive colorful packaging, large brand messaging and product images invite shoppers to purchase one of the 60 products this unit is capable of merchandising.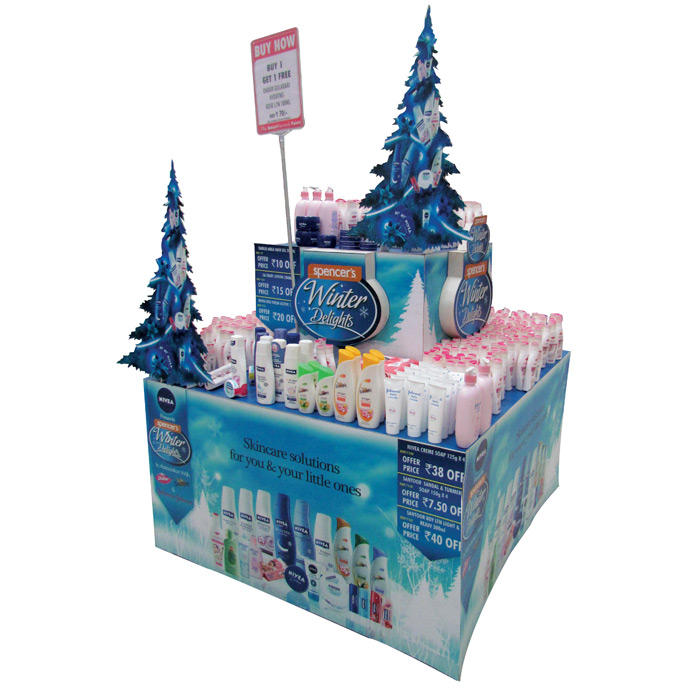 Spencer's Winter Gift
In an effort to help consumers choose their winter skin care products easily, Spencer's has collected all of the skincare brands and displayed them with this table-style merchandiser. With huge stocking space, the unit is made up of sun board and MDF and enables easy picks.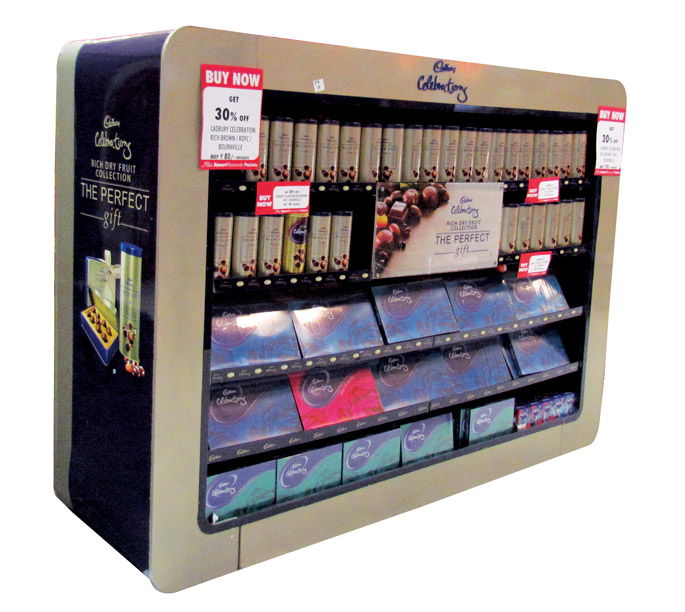 Cadbury Says It With Size!
Made up of MDF and wood, this Cadbury unit was designed to showcase the Cadbury Celebrations collection.
Holding more than 100 pieces of product, the sheer size of the display was hard to miss in-store. It just proves that when it comes to retail visibility, trust Cadbury to always raise the bar! The unit was found in HyperCity and Spencer's in Mumbai.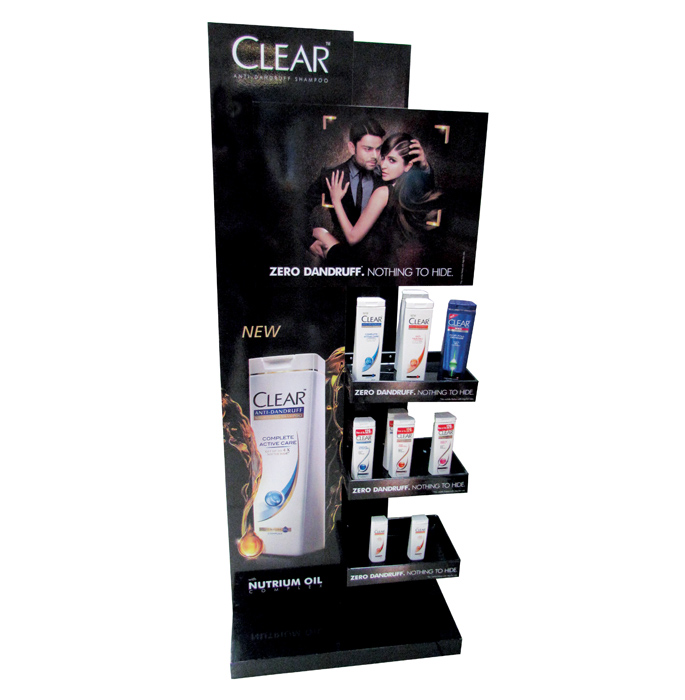 Clear Visibility
As a new entrant to the oil category, CLEAR has launched its product Nutrium at Spencer's in Mumbai with this sleek black floor display. Brand messaging communicates 'Zero dandruff, nothing to hide' which reinforces the product positioning for the benefit of shoppers. With three shelves, the unit can stock 18 units at one time.