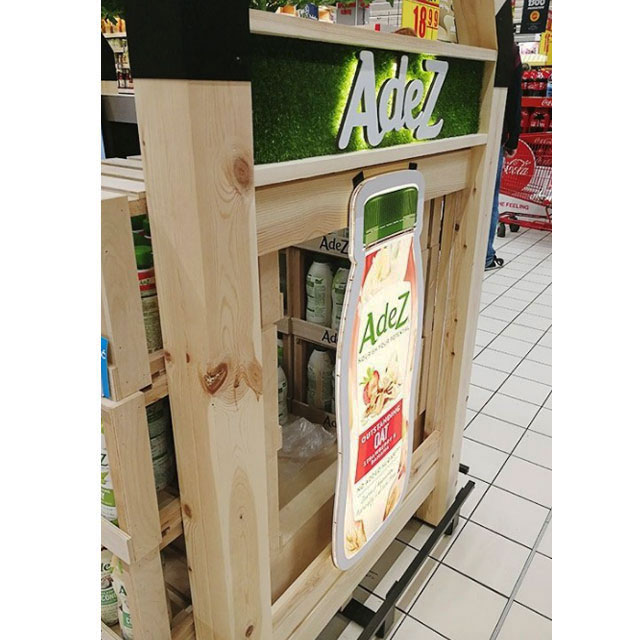 AdeZ Unlocks the Power of Plants
As shoppers seek out more healthy and nutritious choices, plant-based drinks are finding their niche, increasing in popularity around the world. One of those up and coming brands is Adez. Acquired in March of 2017 by Coca-Cola, the drink line uses natural ingredients such as almonds, coconut, soy, rice and oats which provide a healthy, tasty drink that doesn't contain added sugar.
Speaking at AdeZ's launch event in Milan, Walter Susini, Chief Marketing Officer EMEA of The Coca-Cola Company said: "As we move toward our vision to become a total beverage company everywhere in the world, we are making this move in Europe into the exciting category of plant-based nutrition. After a success story in Latin America, AdeZ comes to our continent with new recipes — tailored to the European tastes and with no added sugar — as well as new packaging and visual identity, aiming to capture the growing appetite for delicious and varied nutrition. Driven by our passion for our consumers, we are bringing plant-based protein to the mainstream, to nourish their potential by shaking up their morning routine or as a grab-and-go snack."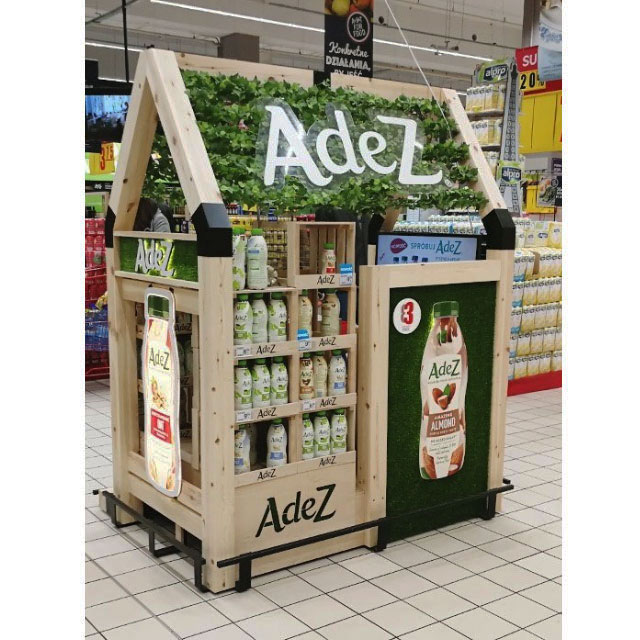 To help promote Adez's introduction into the European market this year, Poland-based ATS Display was called upon to create a natural-looking display that embodied key brand assets – vitamins, minerals and natural ingredients.
Shaped like a house and constructed mainly using wood, the walk-around display merchandised product on two sides and branding on the ends. Faux plant material was used as a backdrop behind the Adez logo, which was printed on clear plastic, cut out and mounted. Product information was provided for shoppers via a monitor that played looped commercials.
About ATS Display
We have been present in the POS materials industry since 2001. We provide extensive support for marketing campaigns of popular brands in more than 50 countries in Europe, Africa and the Middle East. We cover POS materials comprehensively and our inspiring designs of stands, POS displays, display racks and advertising stands are not a promise detached from reality. Every idea is verified by experienced engineers before it is implemented in our modern production plant. We operate globally and are globally appreciated – not only by our Clients, who are often leaders in their industries and who give us unwavering trust, but also by the jury of international industry contests, in which we have already won more than 85 awards.
References
Coca-Cola