I have spent my entire career as a graphic designer. Late last year l got the opportunity to begin studying Artios CAD. It is something that l had wanted to do for quite a while. I have no intention of becoming a "structural designer". My interest is in using Artios as a creative tool. 3D renderings are nice, but there is something satisfying about building an actual prototype.
After about 3 months of study, I got the urge to attempt something that was truly a challenge. I had the idea to try and build a "Transformer" style robot out of corrugated. My creation is inspired by the character "Optimus Prime" and l give all credit and respect to the people who designed the original.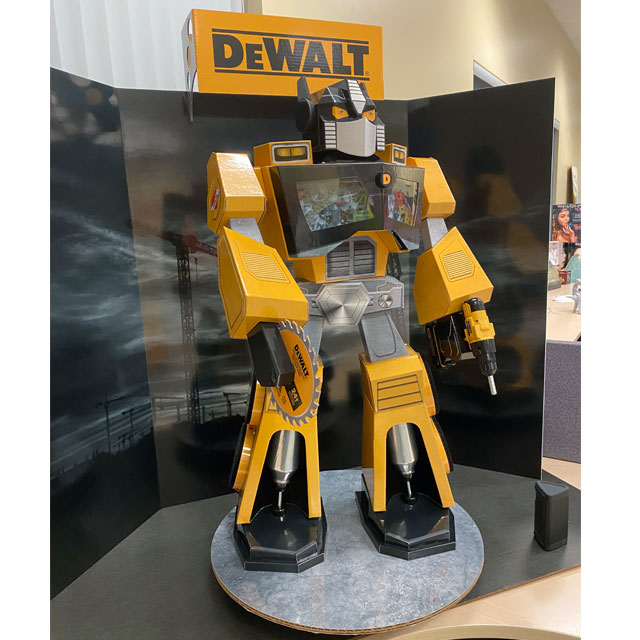 The trick was to capture the overall look and feel of the character, while greatly simplifying the construction, and adding some of my own ideas. I also had to decide what parts to actually build and what parts l could simulate with printing. I designed and redesigned every single part a multitude of times.
The original prototype fell far short in appearance of what l wanted, so l just kept on refining it until l was reasonably happy. It is constructed mostly with E flute corrugated along with foam board and acetate. There are a couple of areas that I used other materials as I could not get the look wanted from paper alone.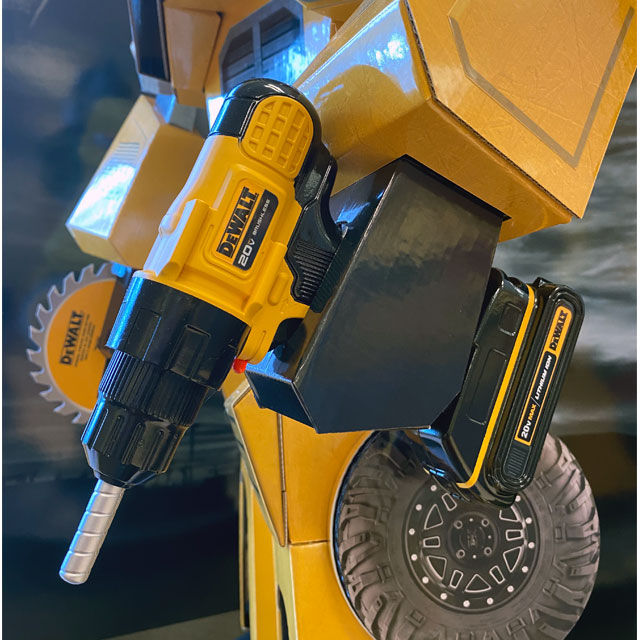 1. The drill: I was originally going to make it out of a couple of layers of foam board. But after cutting it out l just wasn't happy with it. So l got the idea to try and find a toy drill that might work. Luck was with me and l found one on Amazon that was the perfect size. The only problem was it was orange so l had to mask it out and spray it Yellow and black. Again, luck was with me and l found a Krylon color that's almost a perfect match for DeWalt yellow. After l got it painted l made some stickers to complete the look.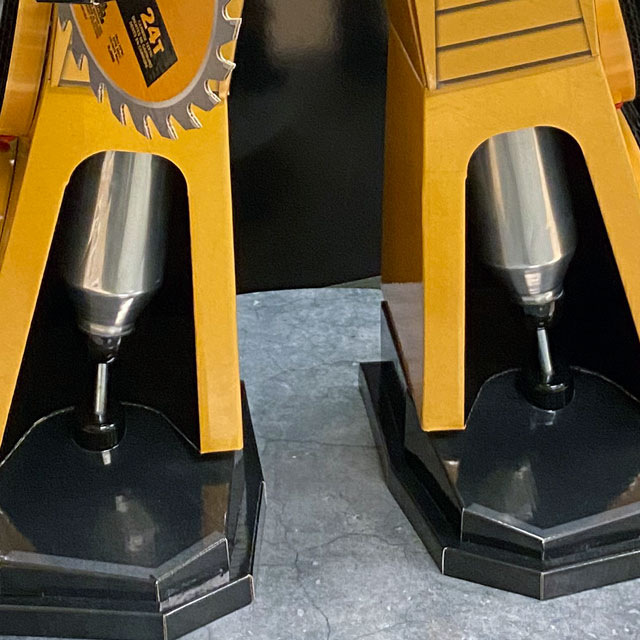 2. The hydraulic cylinders in the legs: I was a little stumped on how to do this. I was just going to print it as a flat panel. One day l was mowing my yard and found an aluminum beer bottle in the side ditch. Bingo the problem was solved! I bought a couple of 16 oz beers, sanded off the logo, and used a tubing cutter to remove the screw threads.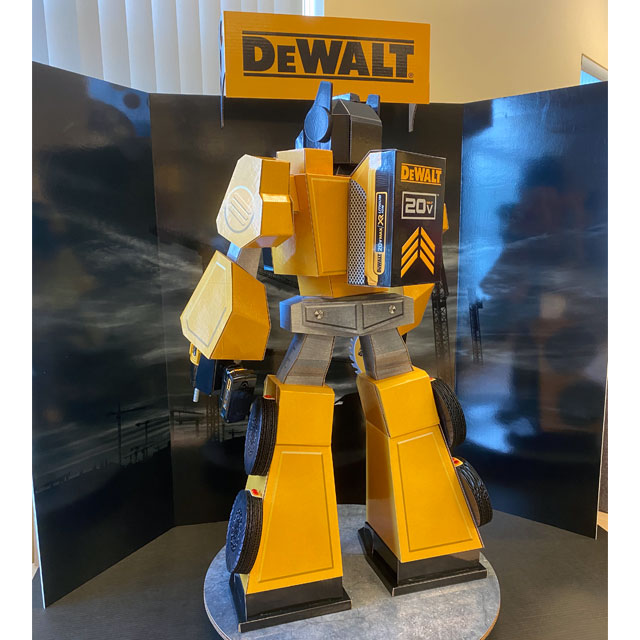 As l started to develop the graphics l had the idea to brand it as a DeWalt item. I do quite a lot of work for them so l thought it would be something fun to do as a conversation piece. I have to reiterate that this is just a creative concept and is in no way connected to DeWalt as a production piece.
Thanks, and l hope you all like the finished piece.
Ken Ring
Graphic Design Lead
Charlotte, NC