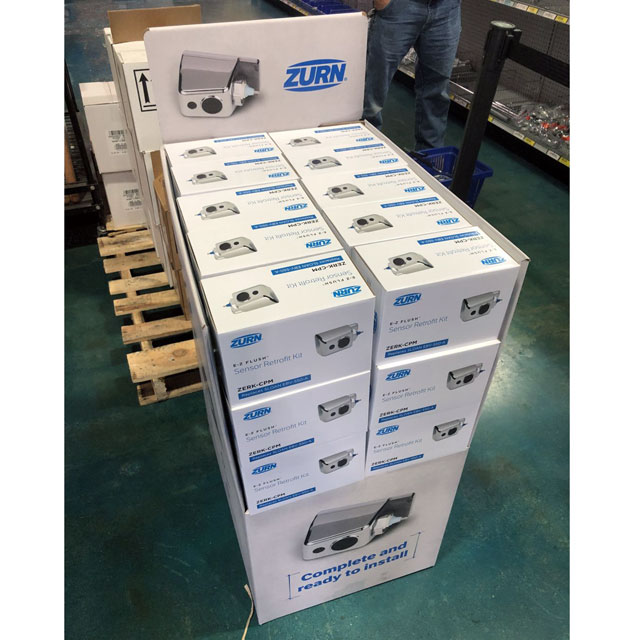 Zurn Offers A Touch-Free Flush
As a leading provider of safe and efficient water solutions, Zurn is helping people stay hands-free during the Covid 19 pandemic with their E-Z Flush Sensor Retrofit Kit.
Zurn's AquaSense® E-Z Flush® Retrofit Kit is the easiest way to upgrade a flush valve. It delivers automatic flushing and can be used as a replacement for both urinal and water closest systems. The E-Z Flush® advanced water solution features a hands-free infrared sensor and a manual override button.
Zurn recently launched a new display to help promote these kits in select retailers across the US.. The stacker display holds 30 pcs of product and offers large product shots on the riser and all three sides of the base.
Sources include:
Zurn