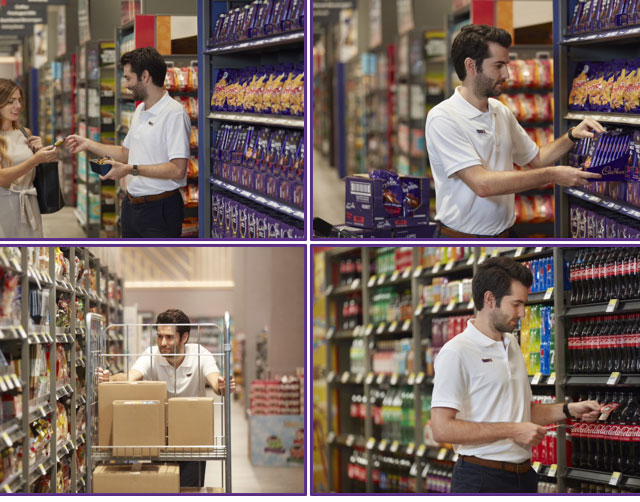 Old merchandising practices don't work in the new normal: Here's why
Retail has changed immeasurably over the last few years, yet many companies are still using merchandising agencies that follow the methods of the last century and provide only 'fixed' merchandising reps. Two lasting impacts of the pandemic on grocery retail emphasize the need for more flexibility and transparency in merchandising.
The first is the growth of e-commerce, which puts a lot of strain on the shelf and in-store execution as a significant number of online orders are fulfilled from brick-and-mortar store shelves. This unprecedented growth means that now, more than ever, consumer packaged goods (CPG) companies need to ensure their products are always available and correctly presented on store shelves to fulfill the needs of online and in-store shoppers.
Secondly, the pandemic has resulted in labor shortages in retail as workers seek safe and flexible working arrangements.
For CPGs that have long relied on the services of fixed merchandising reps, this poses significant problems because such models are no longer able to provide the breadth and depth of coverage that CPGs need to constantly adapt and address issues on a store-by-store basis.
Instead, they need a skilled, flexible, reliable and, above all, on-demand workforce to win at the shelf.
Traditional merchandising services lack the required flexibility
There are several areas in which fixed merchandising models fall short:
They usually represent multiple brands, and their reps typically visit stores according to pre-determined schedules, undertaking activities for multiple brands during each store visit.Schedules are often structured toward reducing travel time versus solving priority issues for brand owners.Reporting often lacks details of actual shelf conditions and improvements made. And while the reporting that exists demands urgent action, it can take weeks rather days for a traditional merchandising agency to initiate a project. This is because a workforce of permanent employees cannot be expanded overnight, and schedules developed weeks in advance cannot be changed at short notice.Traditional merchandisers face coverage challenges — getting to remote areas in a timely manner is not always possible — and there is always a trade-off between the high monetary cost of covering smaller or rural stores, and the opportunity cost of not covering them at all.Traditional agencies struggle to scale rapidly to meet unpredictable surges in demand that occur during new product launches, changes in the competitive environment, or new promotional initiatives.
CPGs need to know instantly how much stock remains on shelves so they can order or ship more stock and maintain availability, and immediately fix any issues in promo and display activation. And they need an on-demand service provider who can respond immediately to such intelligence.
Why CPGs are rapidly adopting Trax Dynamic Merchandising
This is where Trax Dynamic Merchandising (DMX) comes in. Instead of a rigid workforce of fixed reps, DMX uses a skilled, flexible, and agile team of merchandisers — the Trax FlexForce — who can be called on at short notice to undertake specific in-store activities in response to immediate needs. Each store visit is dedicated exclusively to meeting the needs of a single CPG customer. The Trax Flexforce is widely available throughout the US, and able to provide services in communities too small to be served by traditional agencies.
The world's largest CPG companies are demonstrating their faith in Trax. In June 2021 alone, DMX enabled 120,000 store visits for some of these global players.
The Trax FlexForce works in conjunction with Trax's Computer Vision and artificial intelligence (AI) technology that provides real-time information about on-shelf availability (OSA) and shelf conditions. This can be used for real-time assessment of merchandisers' performance and initiate immediate response.
In addition, with traditional merchandising agencies, there is often little feedback on performance, and hence little incentive for fixed employees to improve. The work of FlexForce merchandisers, meanwhile, is rated in the DMX app. The better they work, the more assignments they receive. There is quality assurance of every visit, and unlike with permanent employees, any poor-quality work can easily be reallocated to another agent for remediation. Every visit is also location tracked to ensure visit completion. Importantly, given the dynamic nature of DMX, new projects can be initiated in days rather than weeks.
Trax Dynamic Merchandising combines real-time data, AI, and a skilled, on-demand workforce to give brands the power to assess on-shelf availability and respond immediately. Unlike traditional agencies that are bogged down by legacy, it's a platform built for modern retail, with agility and insights at its core.
To learn more about DMX and how it benefits brands, download our whitepaper 'Rethinking Retail Execution' In it, you'll discover how one snack food chain achieved 4X ROI by identifying and remedying in-store shortfalls of just a handful of SKUs, and more.