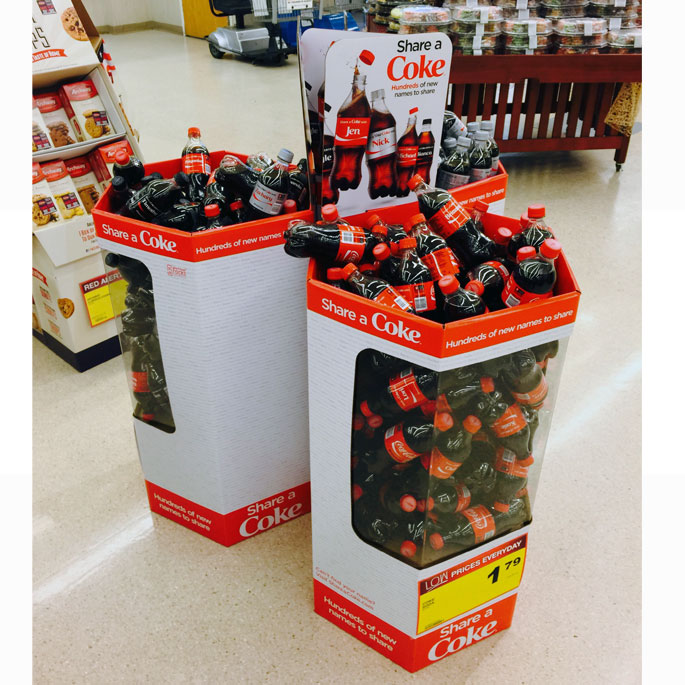 Share A Coke Campaign Back By Popular Demand
Coca-Cola is relaunching one of its most successful marketing programs this summer with the Share A Coke campaign. Coca-Cola will change out its iconic logo on 20-ounce bottles of Coca-Cola, Diet Coke and Coke Zero with 1,000 of the most popular names in the country.
"The return of 'Share a Coke' brings four times as many names, twice as many packaging options and countless more opportunities for people to connect over a Coke," said Evan Holod, Coca-Cola brand director, Coca-Cola North America. "We took inspiration from our most loyal fans and created more opportunities for people to get involved, make 'Share a Coke' their own, and create new memories with an ice-cold, delicious Coca-Cola. Whether it's celebrating a proposal, creating baby announcements or just enjoying time with a friend, Share a Coke can make those moments even more special."
Last year, the brand saw a 19 percent increase in 20-ounce bottle sales with the Share A Coke campaign.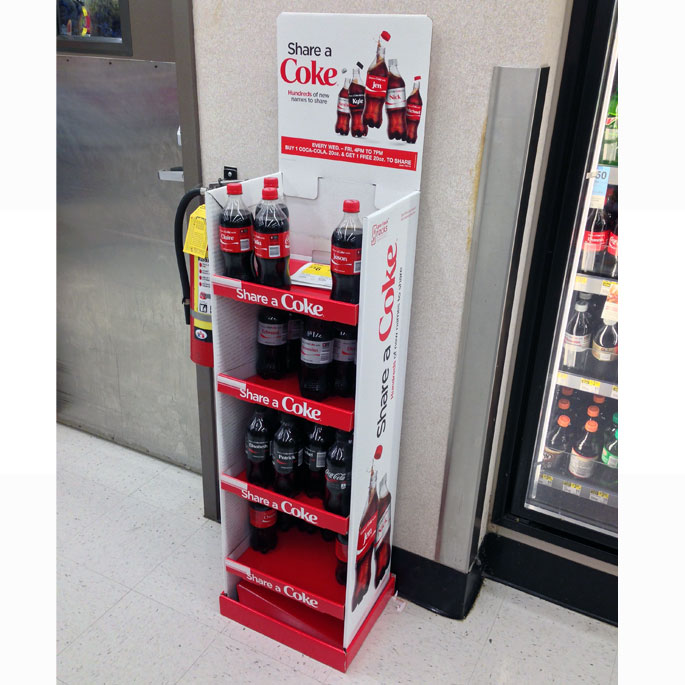 More Ways To Share…………Coke has added a new e-commerce module to this year's marketing program which enables consumers to order personalized single or 8oz six-packs at ShareCoke.com, marking the first time U.S. consumers have been able to customize and purchase " Share a Coke" bottles online. In addition, aluminum bottles and emoticon mini cans will be part of the package in 2015.
Coca-Cola Freestyle fountain dispensers will offer three limited-time "Share a Coke" special mixes called BFF, VIP and Legend. Coke fans can also unlock a "secret" fourth mix using the Coca-Cola Freestyle app.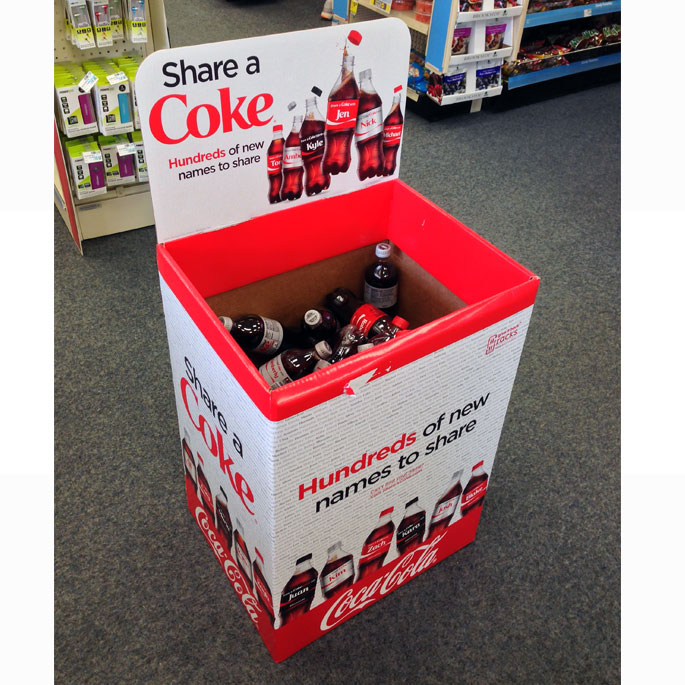 The marketing push was launched May 1 and included: TV, digital, social and in-store displays such as the ones shown on this page. Brand fans that use the campaign hashtag, #ShareaCoke, to share photos and stories, have a shot at being featured on Coca-Cola billboards in their geographic area.
A Share A Coke experiential tour will cross the country this summer, giving away more than 1 million customized cans across 600 stops. A full schedule of events can be found on the campaign website.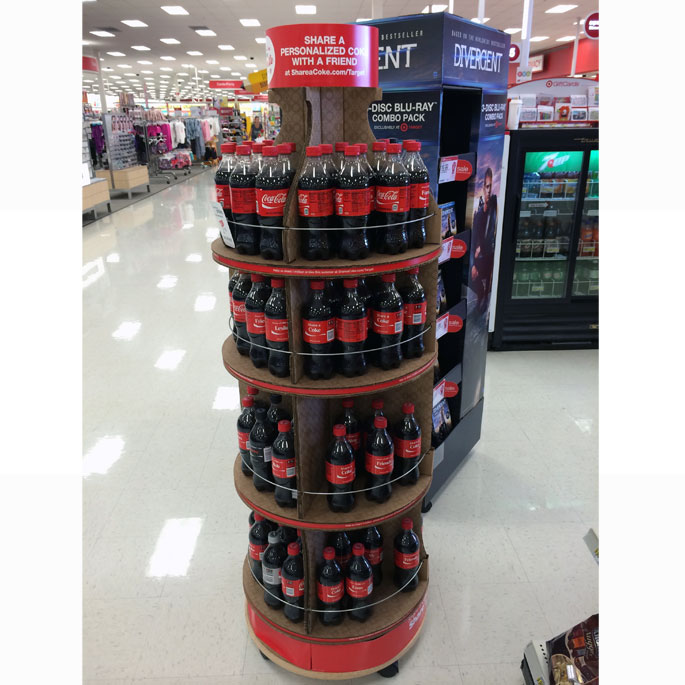 "Share a Coke" debuted in Australia in 2011-12 and has since expanded to more than 80 countries, including Argentina, Brazil, New Zealand, South Africa, Great Britain, Turkey, Germany, Chile and Spain.