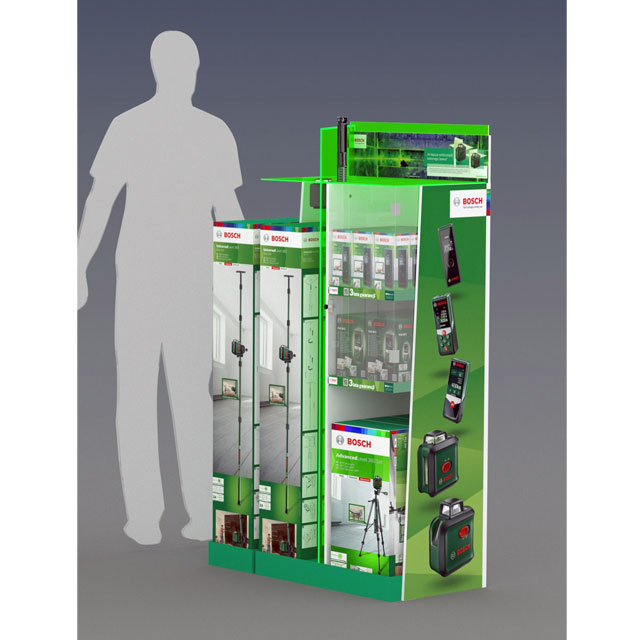 Poland-based 3m Projekt recently partnered with Bosch to create a floor display to help promote the company's Universal Level 360 Sets.
Robert Sieńko, Shopper Marketing Expert at 3m Projekt said, "Green, fluorescent plexiglass turned out to be perfect for this task. Its self-glowing edges, crossing in several planes, are very suggestively associated with the lines of a working laser.

For a better "experience" with the product, one complete copy of the promoted spirit level is mounted on the display. For safety reasons, the structure is also equipped with a case locked with a key. There are devices of greater value in it."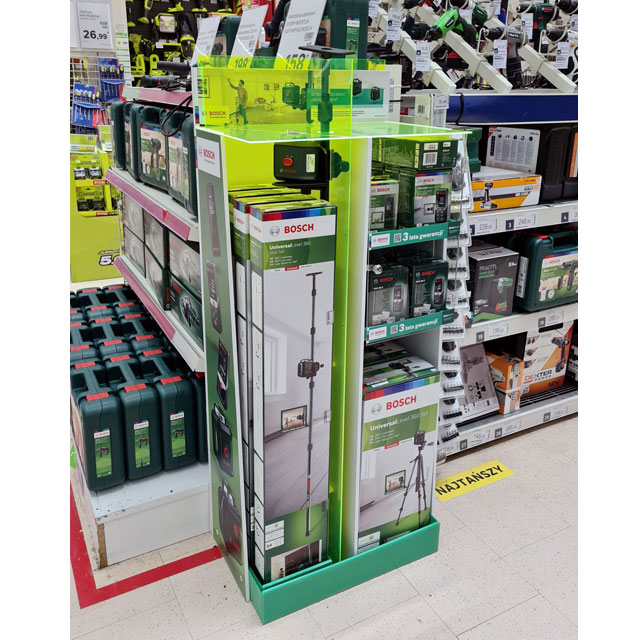 The display has the dimensions of a standard quarter-pallet. However, an additional display tray allows you to enlarge its surface in locations where permitted.