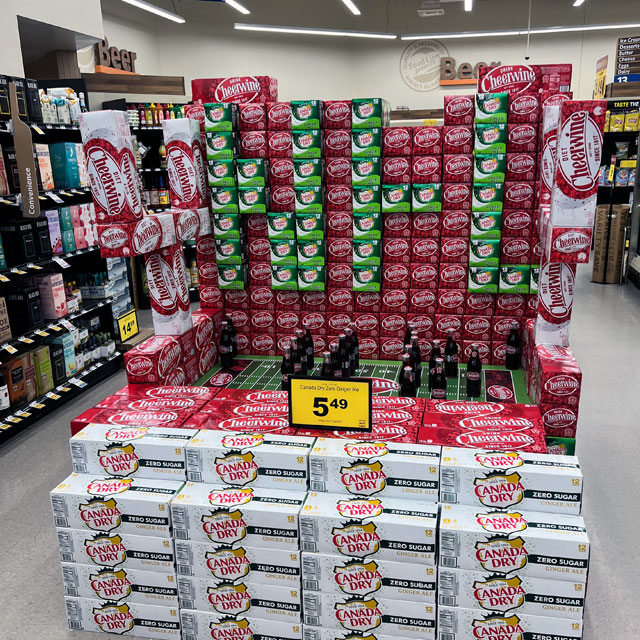 Made in North Carolina For Over 100 Years
Passionately crafted since 1917, Cheerwine is an iconic soft drink from Salisbury, N.C. that has created a legion of brand devotees who cherish the effervescence and cherry goodness found in every can or bottle of the soft drink.
Owned by the Carolina Beverage Corporation, the 105-year-old company is still privately owned and managed by five generations from the same founding family.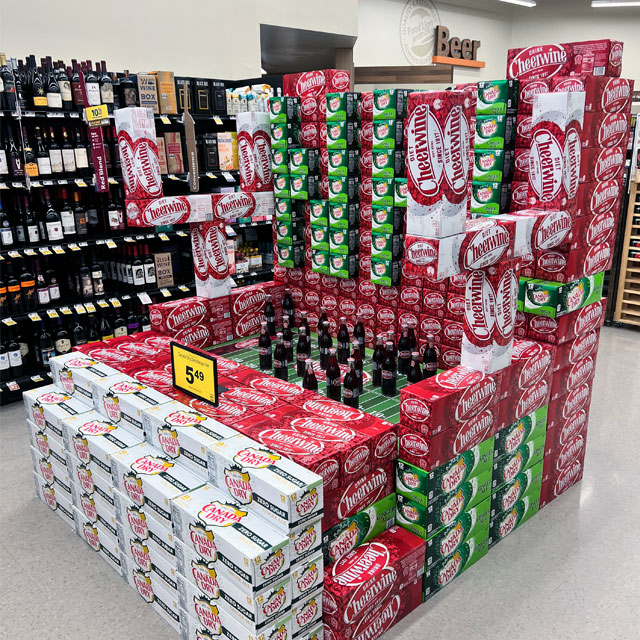 With the NFL winding down its regular season and fans getting ready for the Big Game, Cheerwine was spotted promoting the brand with this football-themed stacker display.
Several cases of regular and diet Cheerwine helped retail associates construct this scaled down stadium complete with goal posts and a score board with the letters NFL. Not quite sure how the Canada Dry products got involved but in the end, they provided some additional visual contrast. Our favorite part of the stacker unit are the Cheerwine player bottles standing on a printed football field. The brand is hoping that this in store promotion encourages fans to stock up for the Big Game with some of their favorite Cheerwine products.
Sources include:
Cheerwine