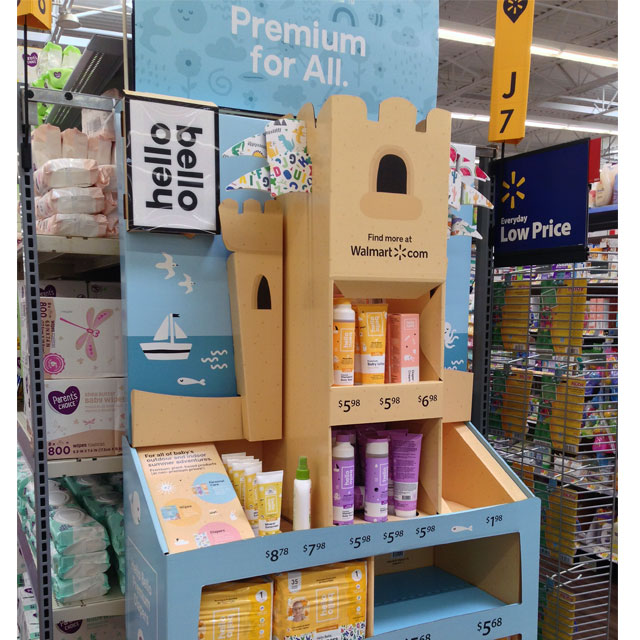 Walmart Taps Into Acting Couple To Promote Hello Bello
With the help of a celebrity partnership between Kristen Bell and Dax Shepard, Walmart is using its low-cost pricing model to meet the demand for more transparency in baby product ingredients with a new product line called Hello Bello.
As noted on prnewswire.com, Hello Bello launched with 10 products across multiple SKUs, ranging in price from $1.88 to $23.94, with the majority under $8. Parents can expect products formulated with safe and effective ingredients, including organic botanicals when possible; delivering greater comfort and performance including Diapers, Wipes, Shampoo & Body Wash, Bubble Bath, Baby Lotion, Diaper Rash Cream, Hand Sanitizer, Mineral Sunscreen, Bug Spray and Laundry Detergent.
In an effort to win shopper loyalty at birth, Walmart recently rolled out this sand castle-themed end cap display. This nationally launched display merchandised most of the previously mentioned SKUs in recently remodeled baby departments across the US.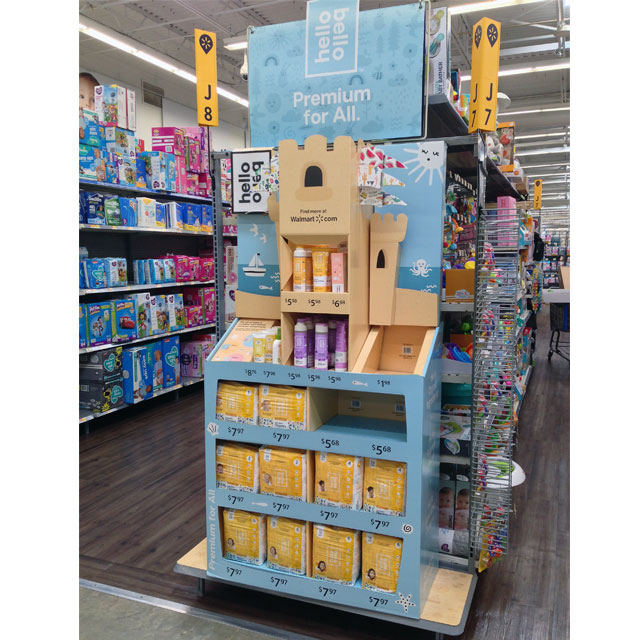 In Other Hello Bello news, the brand is also making a presence in another section of Walmart stores with this vitamin end cap display.
Sources include:
prnewswire.com