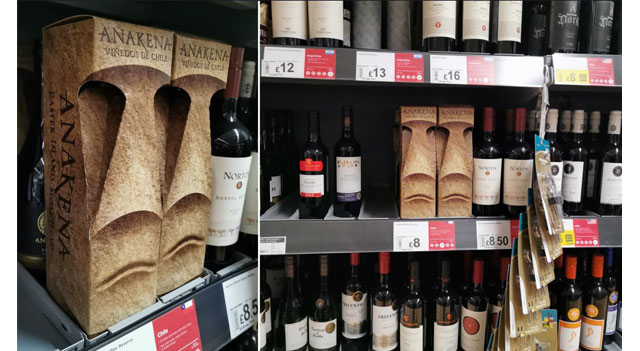 Standing Out On Shelf………..one of the key objectives of product, packaging and POS. I was just walking around an Asda store and stopped in my tracks when I saw this Chilean wine. Wine in a box – no, not that type of boxed wine – is such a simple way of standing out against bays of bottles.
This immediately raises the sustainability issue of unnecessary packaging, which conflicts with the obvious impact of increased standout.
If a brand can boost standout – and sales – is there merit in adding additional packaging? From my view, the economics might scream yes. the eco view says no, the pragmatist may want to know how the box is sourced and made and if there is anything that can be done with the box afterwards.

Which leads me to the Heineken Rugby beer pack. This uses a large plastic crate full of beer, which you obviously drink while watching the Rugby World Cup. The top of the crate has a cardboard insert with several recommendations for re-use of the crate. My favorite option is the garden planter.
Two great pieces of packaging, each innovative and impactful, yet raising and answering different questions.