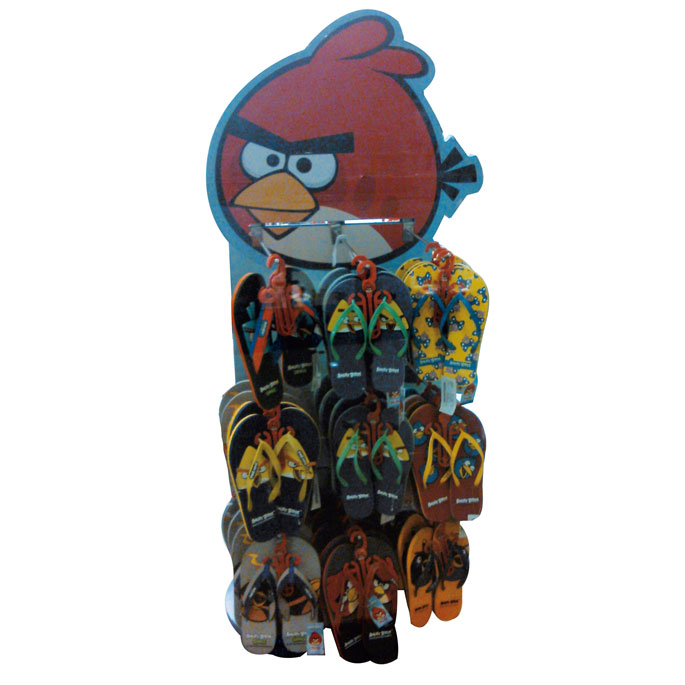 Angry Bird Flip-Flops In-Store
Angry Birds recently debuted in the footwear category with this durable display that was designed in the shape of one of their iconic figures (Red). The display was produced using MDF and merchandised over 50 flip flops via heavy gauge metal hooks.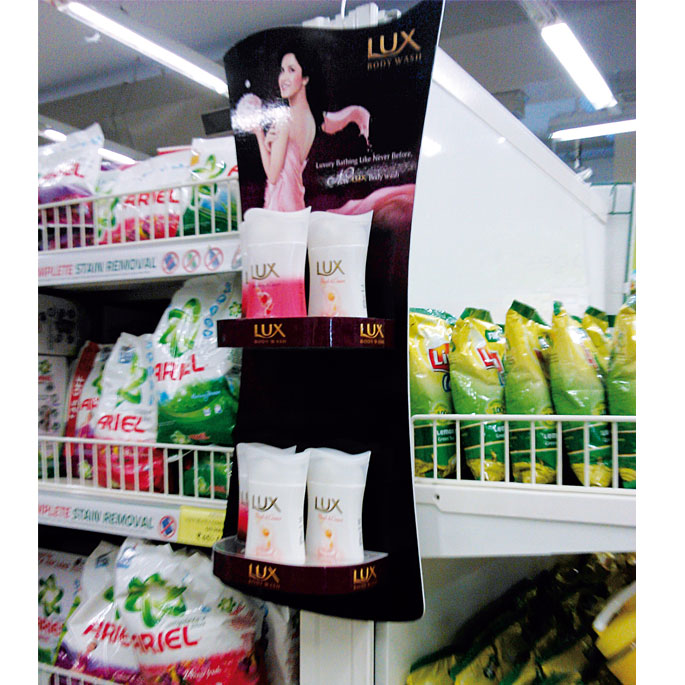 Upping the Glam Quotient
Lux, a Unilever global brand, was spotted at retail in this well-dressed mini wing. Constructed out of MDF, the dark chocolate display served as a nice back drop for the imagery printed at the top of the unit. In addition, the color scheme created a bold contrast that allowed the products to visually jump out of the two shelves.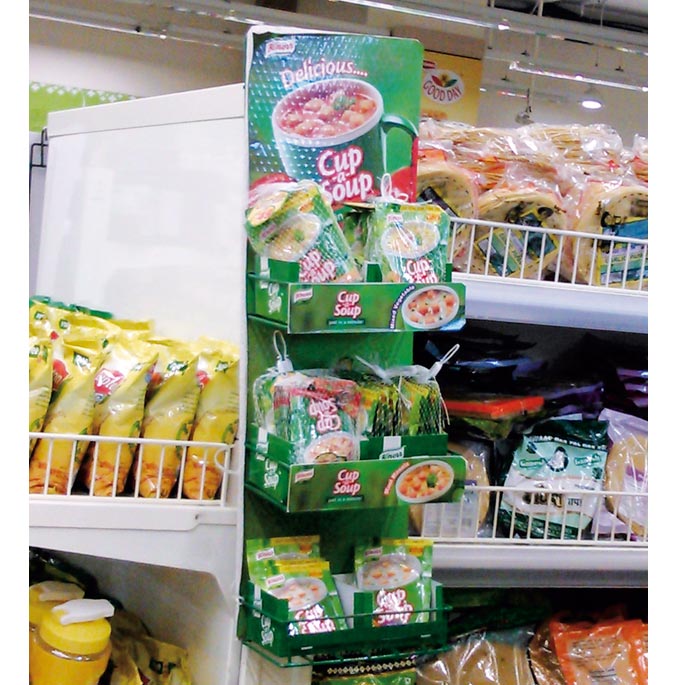 Delicious Clutter Breaker
Soups are generally preferred for two basic reasons: they are easy to prepare and healthy. Knorr Soup's presence at retail is geared towards attracting shoppers looking for the above which they recently accomplished with their Cup A Soup clutter-buster mini wing display. Made up of sun board and wire, the bright unit bolstered brand recognition while merchandising 10 packages of product in a compact space.
Sporting a New Look
Running shoes are displayed in this stylish display from the brand known for sport shoes. This Skechers floor display is a simple but sturdy unit that was produced using MDF with metal frame and branded base. The angled side shelving created a unique look while merchandising 10 different styles of running shoes.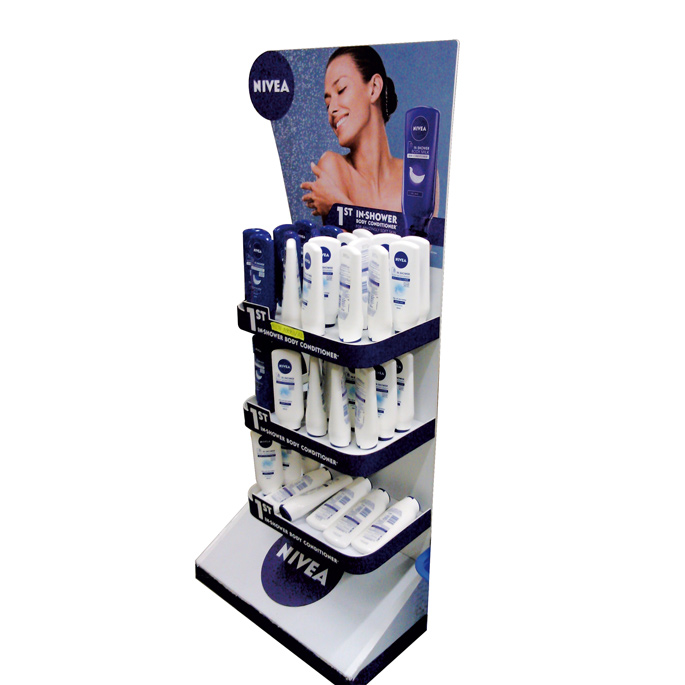 True Blue Conditioning
Decorated with their iconic blue color, this Nivea floor display was created to launch a new range of shower body conditioners. Able to hold 60 of the new variants at one time, this visually appealing floor unit sported brand assets above and below. Additional copy was printed on all 3 shelves.