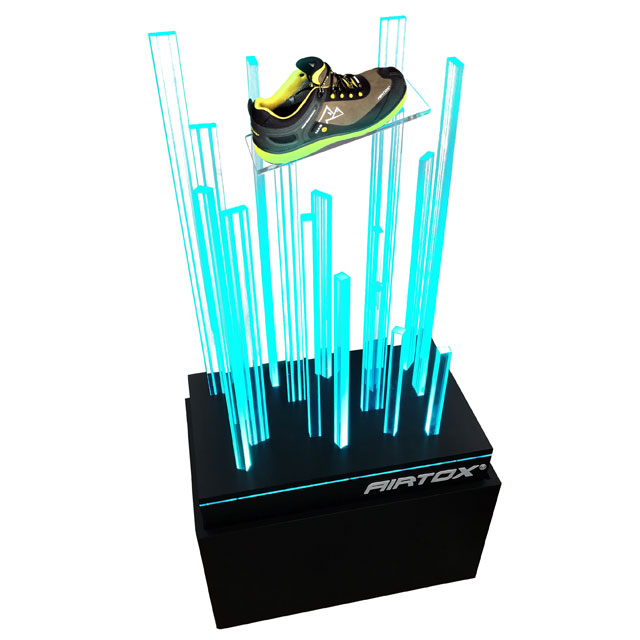 Airtox and emano Partner to Help Light Up Sales
Poland-based emano recently created this brilliant award-winning display for longtime client Airtox. Equipped with advance electronics, the display was constructed with several illuminated icicles which were fastened to a specially designed aluminum plate mounted with LED's. The LED's have unique lenses that intensify the turquoise light, which is a brand color. An Airtox MA6 demo shoe was featured on an angled platform above the icicles.
"At this year's Marketing Festival, emano won the main POS STAR award in the Design of the year category. It is big achievement for us. We all know how demanding the POS industry is and how much effort, creativity and knowledge you need to make an interesting POS. We are very proud and motivated", said Olimpia Krakowska, Project Manager at emano.