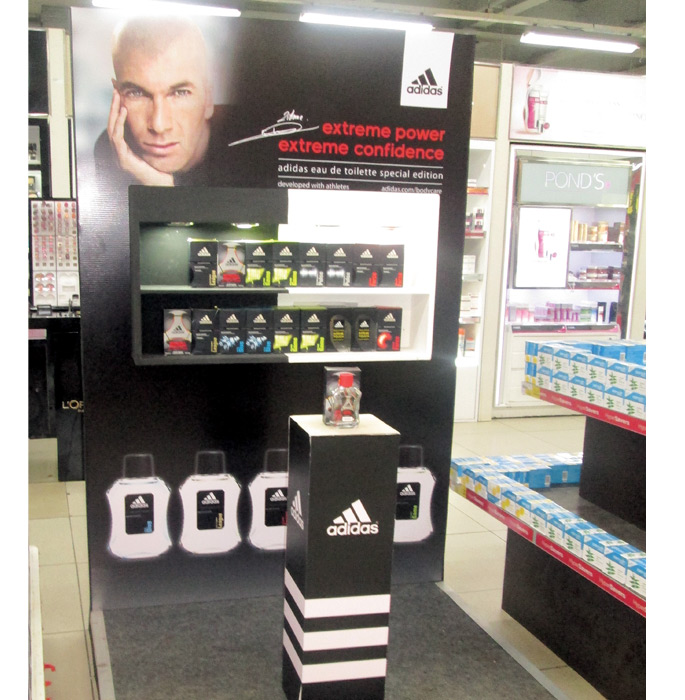 Pillar of Visibility
Adidas leverages its brand ambassador Zidane big time in this MDF unit found at HyperCity in Mumbai. The pillar with the brand logo serves as the focal point for the display unit and gives shoppers a 'pick me up' feel while throwing the spotlight on the brand.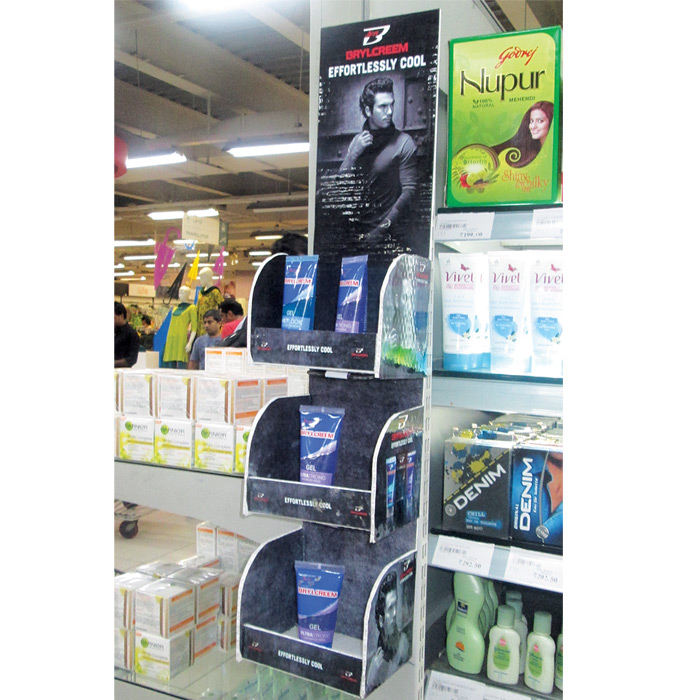 Effortlessly Noticeable
This parasite in black was found in HyperCity, Mumbai, across the hair care section. The unit with the brand message 'Effortlessly cool', aims to attract shopper with its subtle and simple design and the chosen shades of black and red. Made up entirely of bubble guard, the parasite has a good stocking space which can hold 10-12 units of the product on its three shelves.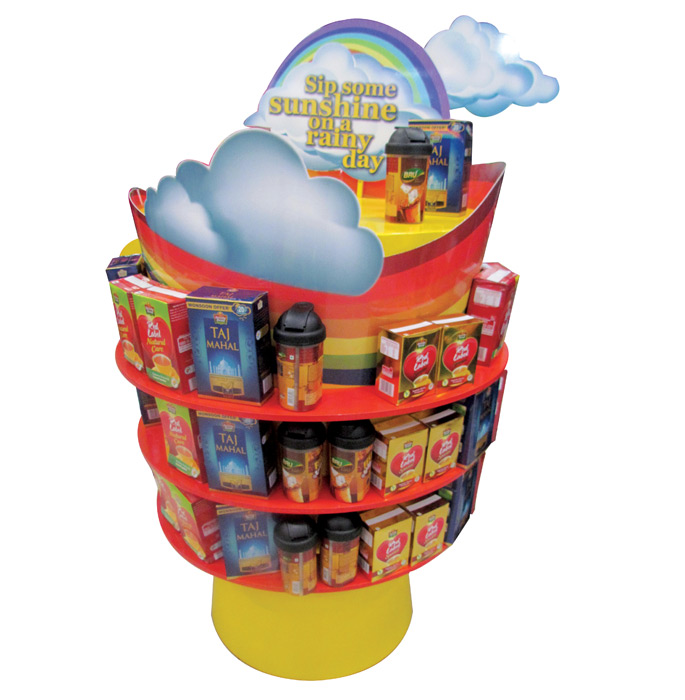 Sunny Sip
On a cloudy rainy day, a sip of hot beverage seems divine. Leveraging the popularity of hot beverages in India, HyperCity created a unit dedicated to the hot beverage category by bringing together all brands under one roof. With a combination of red color on the shelves and yellow on the body of the MDF unit, the display was hard to miss. The cloud and rainbow effect enhances the brand communication of the message 'Sip some sunshine on a rainy day.' The colorful unit can easily stock more than 20 units at one time.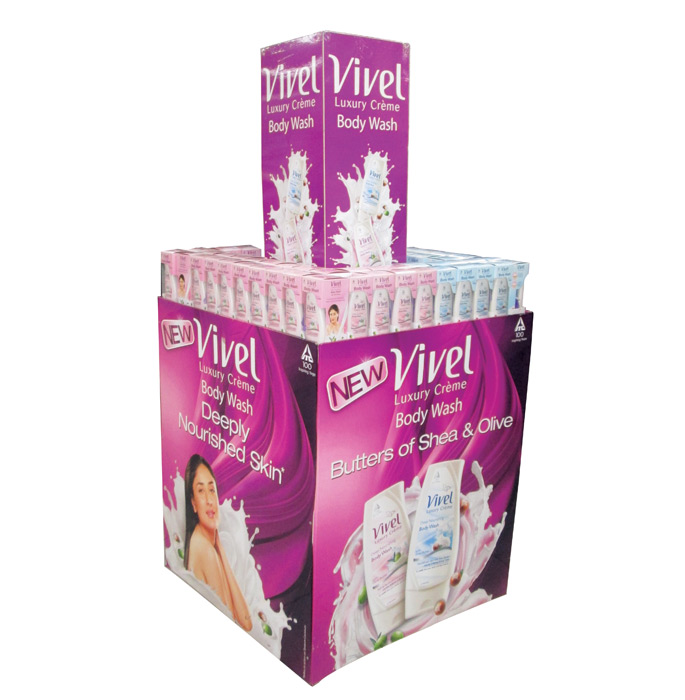 Pink Treat
This vibrant pink display was found in HyperCity and Spencer's, Mumbai and was a real visual treat for shoppers. Made up of MDF with a stocking capacity of around 80-100 units, the strong and sturdy display has top and bottom branding communicating the arrival of 'New Luxury Crème Body Wash, Butter of Shea & Olive'. The top branding has a pillar communicating the same brand message with a vivid illustration of the products