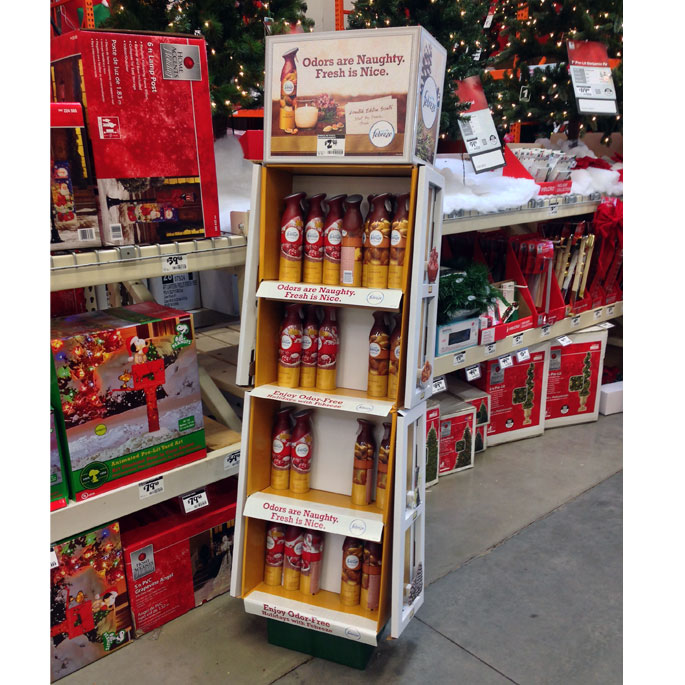 Known for their festive fragrances and holiday presence in-store, Febreze did not disappoint with this seasonal display which was spotted at a home improvement retailer. The two-tray display merchandised spray bottles from their 2014 holiday collection……. this particular unit held Sugared Cranberry and Toasted Almond scented products. Other scents in the collection included Vanilla Latte and Frosted Pine.
Welcoming shoppers with holiday spirit, the header dominates the marketing story with the tagline 'Odors are Naughty. Fresh is Nice'. The same copy was repeated on all four of the paperboard shelf talkers. Gold printed trays and a green base served as the foundation for the other display components.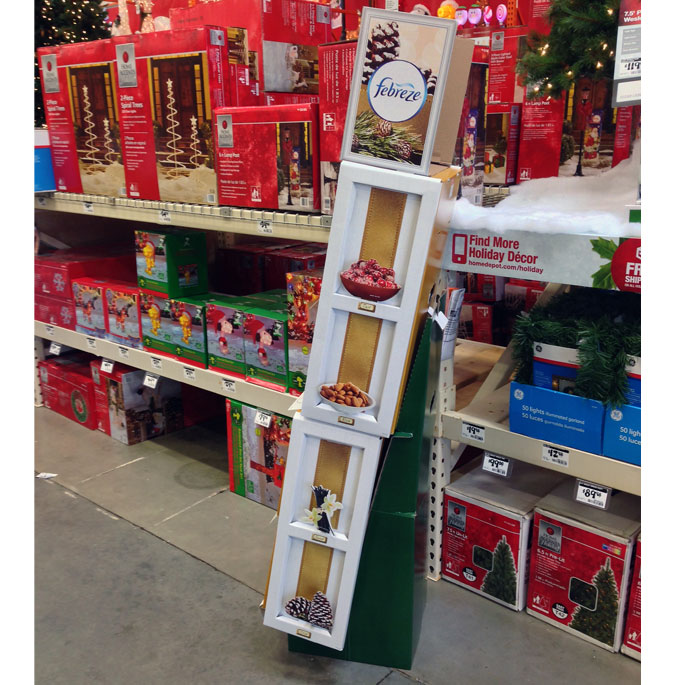 The main feature which caught our eye on this floor stand is the shadow box side panels. Attached to the sides of the trays, each of the four shadow boxes were designed to resemble window panes. The window panes accommodated one of the spray variants via a die cut tip-on that was affixed using twin stick tape. Even though it looks like the shadow boxes got 'roughed' up a bit in transit, they still did their job in-store and added a nice finishing touch to this floor display.