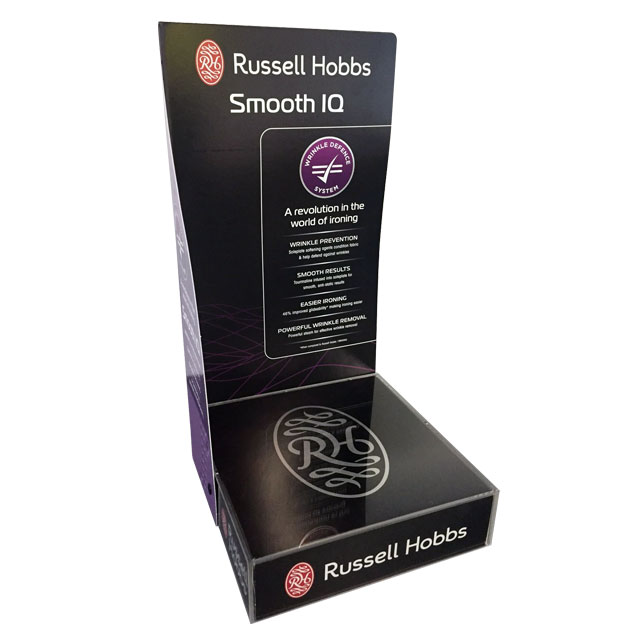 International Creative Spotlight With Gush Creative
We were approached by Spectrum Brands to design and manufacture a display for their new range of Smooth IQ Irons.
Spectrum wanted a brand-building merchandiser for their Smooth IQ Plus and Smooth IQ Pro Irons that promoted their new wrinkle defence system technology and its key benefits.
The shelf display unit was to consist of a base and header that wrapped around one of the sides. The base needed to be strong enough to hold the Iron and still be used to promote the brand as a standalone unit. The L-shaped header was used to highlight the technology from several directions.
In addition to a tight budget and timing, each display needed to be individually packaged and ready to go out to retailers.
The POS Deliverables Were:
• Shelf Display Unit – 800 units
• Sole Plate POS – 1000 units
• Swing tags – 1000 units
Related Household
Persil Premium Clean Aisle Violater
Tide Stain Release Aisle Violater Display