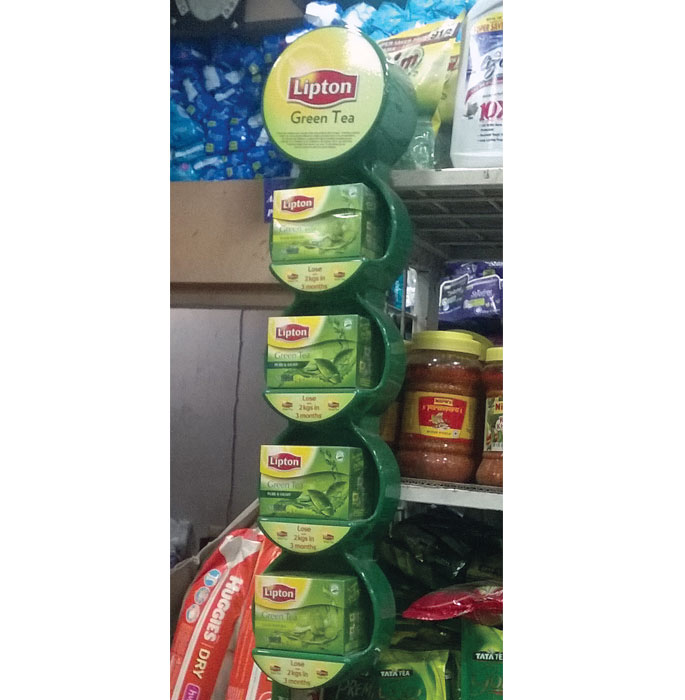 Lipton, one of the most popular tea brands from HUL beverages, recently launched activation's at MT and GT retail chains across India. To acquire off-shelf exposure, the brand collaborated with Brandmark Solutions Pvt. Ltd to bring their vision to life. Speaking about the branding concept, Yogesh Chawan, Co-Founder and Creative Head, Brandmark Solutions, says, "HUL, being one of the largest FMCG companies, has always focused on identifying new trends in beverage consumption. They partnered with us on a new initiative to help them increase their market share in the tea bag category. Centered around the driving tagline 'Lose up to 2 kgs in 3 months', the campaign promoted Lipton Green Tea as a healthy drink which refreshes your body and mind by combining green tea's flavonoid's with the purifying effect of water."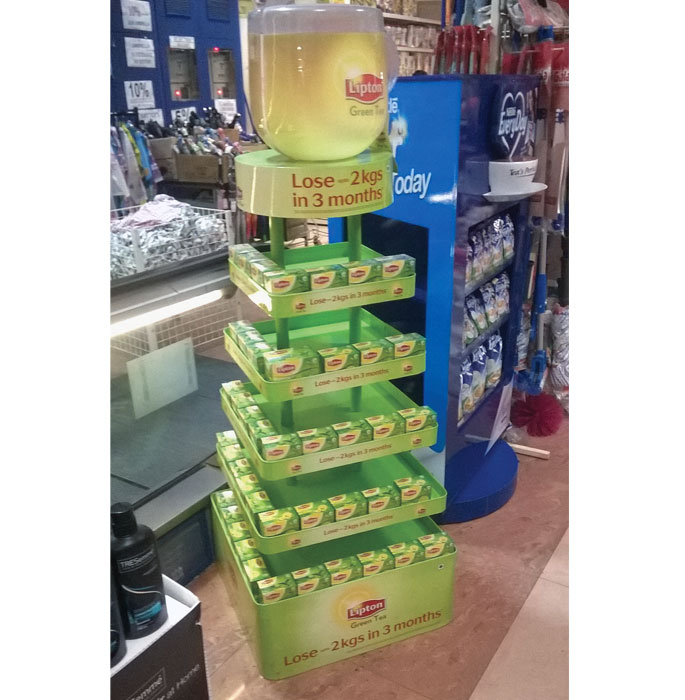 To help create brand recognition and consumer interest at retail, Brandmark developed two merchandisers, a mini wing and floor stand display. The plastic mini wing display proved to be a stand-out in the category with its brand colors and curvy visual appeal.
The five-tiered floor display held several packages and featured a PETG tea cup that rested on top of a round header which communicated the weight loss tagline. The large cup was very visible across the store and reinforced the brand proposition quite nicely. The initial roll-out consisted of 350 floor displays and 600 mini wings.