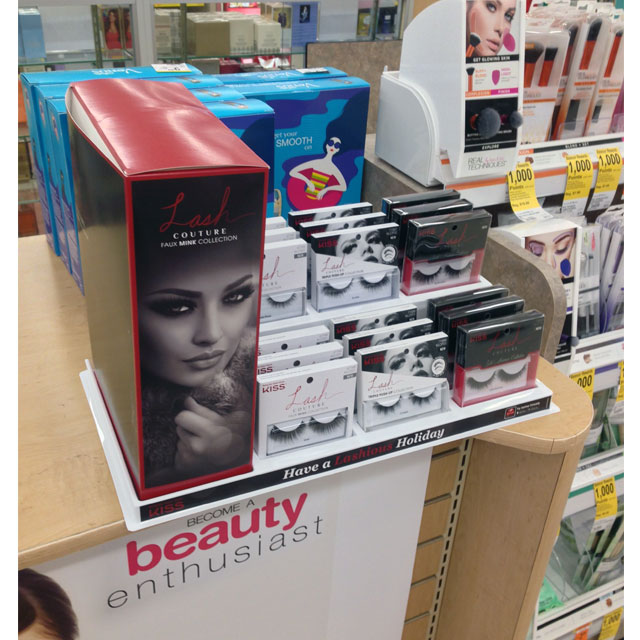 The eyelash category is growing exponentially, and KISS leads the category as the #1 lash brand in the False Eyelash category in the United States in terms of dollar sales and unit sales according to Nielsen's latest data*. KISS is driving the growth of the eyelash category with its consumer-inspired innovations and first-to-market, new technologies….as reported on PRNewswire.
The brand was recently spotted at Walgreens promoting their Faux Mink Collection with this vacuum-formed counter display.
The purpose of this 'Insight' is to demonstrate how to get rid of the bowed panel on the graphic block that resides to the left of the product. Know that there are several ways to accomplish this and that the 'fix' shown below is just one of many solutions.
If you look at the flat cad (BEFORE) layout above, you can see that the scrap area was not utilized to prevent the bow out. Maybe there was some sort of production reason for this, like nesting for example. Either way, the current design produced a large, unsightly gap when folded up.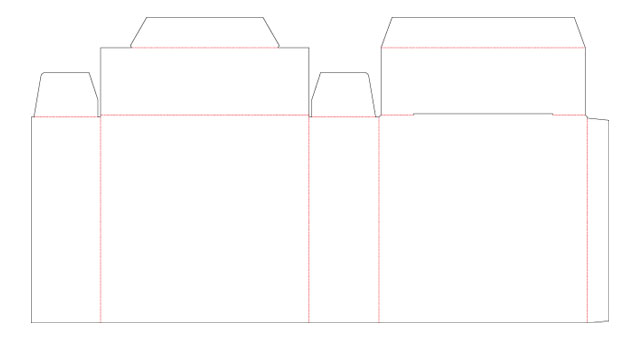 The revised cad layout above shows how easy it is to eliminate the bowing by just adding another panel using the 'free' scrap area. The numbered diagram below shows how this additional panel would fold in relationship to the minor flaps and lid closure. Simple and effective solution!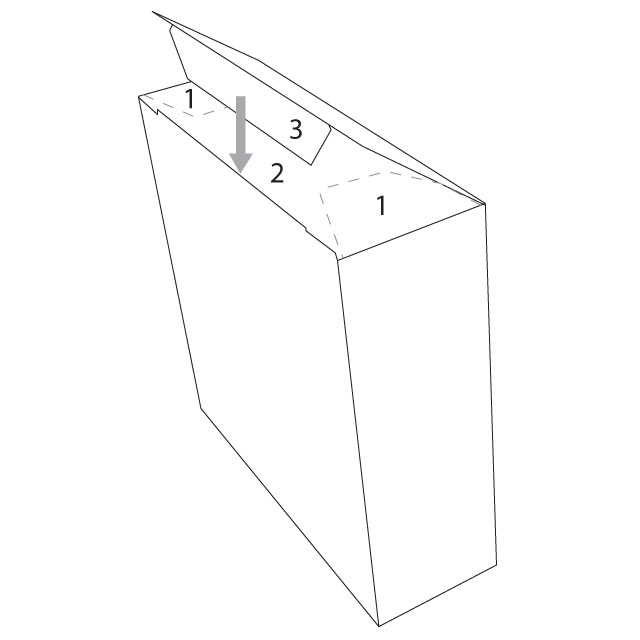 If you want to check out more insights, click here to view our collection.
References include:
prnewswire.com